How to close common coverage gaps for retirement communities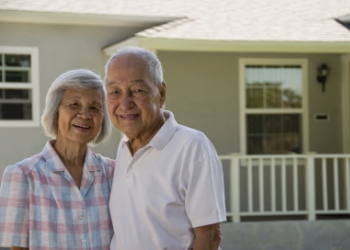 The community associations that are popping up across the country do provide a great opportunity for insurance providers – but what does a typical coverage look like?
"We recently provided a comprehensive insurance solution to a full service community association in New England," says Jeffrey Benjamin, the program manager for CommunityAssociationGuard & ResortGuard with Willis Programs, identifying some of the common area exposures on the policy that included a club house, golf courses, restaurants, indoor and outdoor pools, ski hill, day camps, tennis courts, fitness facilities, and lakeside activities.
"The challenge many insurance agents face when placing accounts with this variety of amenities is finding a market to handle the entire account," he says, "and often these risks end up placed with multiple carriers."
The growth of the product is being fuelled by the large cohort of baby boomers looking for communities that are "no muss, no fuss" when it comes to maintenance.
"The baby boomer generation is retiring in large numbers which has created in increased development of master planned retirement communities," says Benjamin. "These individuals are looking to maximize their leisure time and live in areas that provide landscaping and recreational facilities."
In addition, the working population is moving from urban living environments to suburban communities that provide enhanced education opportunities and safer environments for their families, adds Benjamin, which has led to an increase in the development of Homeowners Associations to accommodate these living trends.
"Our 16 years of resort and community association industry experience, coupled with a consistent carrier solution, offer a strong option for agents," he says. "We are able to provide a deep understanding of this industry and quality solutions for your client."
Part of the solution includes a loss control and claims management team, who are knowledgeable and quick to respond, Benjamin points out, "further enhancing our offering by providing great service when a community association is in need."
With over half a century in the business, Willis Programs offers insurance solutions serving more than 36 niche industries.
To learn more about Willis Programs and CommunityAssociationGuard, you can download their fact sheet here.