Construction: Building breaks post-recession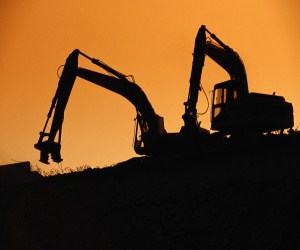 All this week, Insurance Business America will be taking a look at the challenges and opportunities for producers looking to grow their influence in the construction sector.
The impacts of the Great Recession were not kind to producers deeply invested in the construction market. Policy sales to these highly specialized contractors and artisans tanked as projects in both the residential and commercial spaces declined.
Now, however, the industry is moving at a positive, upward clip.
In fact, the value of new private construction reached $659.4 billion last year, with residential construction growing 16.6% from November 2012 to November 2013. Lodging, commercial and transportation also grew last year, with 32.7%, 20.7% and 18.3% increases, respectively, according to a recent report from Marsh.
That positive growth is reflected in demand for appropriate insurance policies. Demand increased for builders risk insurance in 2013 and renewal rates for the sector were 2.9% higher in 2013's third quarter.
Marc Rotter, Executive Vice President of wholesale brokerage Partners Specialty Group, has seen these trends influence his work on the west coast. While the industry's rebound is "nowhere near the boom it was around 2005," the circumstances surrounding the economic recovery has led to an increase in certain projects.
"The trend has been to build a lot more apartments, because the economy is still what it is and many can't afford to buy homes," Rotter said. "We're working on a lot more rental units right now as some of the inner city areas are getting built out."
Auto fleets are also getting bigger. Because construction activity is picking up, contractors are hiring more people and expanding their transportation options. Increased activity in sectors like energy also mean more numerous, heavier vehicles on the road.
While that spells good news for producers specializing in the construction sector, every opportunity comes with its own set of challenges.
Another Executive Vice President at PSG, Mark Patterson notes that construction defect litigation—formerly a Californian phenomenon—is now gaining traction across the entire US.
Interpretation of a construction defect varies from jurisdiction to jurisdiction, but it seems many courts—particularly those in the western US—are looking for coverage for defects in a contractor's CGL or E&O policy.
"There is construction defect litigation everywhere, particularly related to apartment construction," Patterson said. "Attorneys have found new ways to go after contractors in the same way they did with mold issues and moisture issues. Everyone knows they can get a lot of money out of these cases. It's a nightmare."
And those larger auto fleets? They require much more money for coverage, Patterson says.
"We're finding that a lot of what's driving price is the auto piece," he said. "These are very large fleets of auto, but contractors have been drilled with a lot of claims above the primary $1 million layer. I think that will continue to drive who's going to participate at a market level."
The good news is that overall rates remain competitive in the construction space, notes Partners Specialty Group President Maureen Caviston.
"I think revenues are up. Business is improving—not dramatically—but it is improving," Caviston said. "There aren't dramatic rate increases. It's a pretty steady market."
You may also enjoy:
"The best states for P/C insurance sales"
"Underwriter introduces new builders' risk program"
"Which countries will be tomorrow's insurance growth market?"