Construction defect litigation hounds apartment projects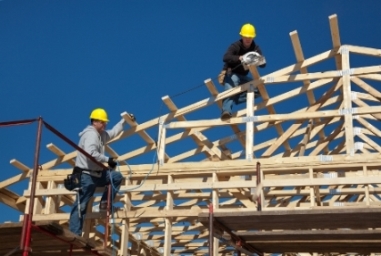 The US housing market is in recovery, but that doesn't mean Americans are anxious to take out a new mortgage in the current climate. Renting is still very much the name of the game for the housing industry and as a result, demand for apartment buildings is high while producers working on construction accounts find themselves sourcing risk for many multi-unit buildings.
While working with these accounts may seem straightforward to experienced producers, there is one fly in the ointment, and it's one that has fueled plenty of issues, says Partners Specialty Group Executive Vice President Marc Rotter.
Rotter notes that "developers are smart" in their long-term plans and many eventually turn apartment units into privately-owned condos. That opens the door for construction defect litigation, and because many policies include exclusions for that type of conversion, insurance policies fail to kick in.
"When that conversion takes place, it creates a whole array of exposure the original contractor didn't contemplate," Rotter explained. "Those defects could very well be brought into litigation, and the policy probably has a condo or townhome conversion exclusion and defense becomes very expensive, very quickly. That's the real crux of it."
Rotter himself worked with a builder who had constructed an apartment building for an owner, which was later sold and converted to condos. The contractor was covered with a project specific, multi-year policy with a condo conversion exclusion. Luckily, the contractor was given notice of the conversion and Rotter was able to retroactively provide coverage in the event of discovered construction defects.
That is not always the case, however.
Instead, riders must be purchased on the policy in the event of a condo conversion. Those are "very far and few between," Rotter says, and particularly expensive. As a result, most agents and brokers don't put in requests for them.
Construction law attorney Vernon Howerton pointed out another potential snag with insuring multi-unit projects that are eventually sold as private property.
"One of the issues that comes up is the developer is the owner of the building as it is being erected," Howerton said. "The developer is an 'additional insured' on the CGL policy during construction and may or may not be covered for 'complete operations' depending on endorsements, after the project is complete.
"As the units are sold, the individual unit owners are not named as "additional insureds" under the original policy and don't have coverage that way. Instead, they are making a claim against the developer."
For producers, that means really drilling down to assess risks and do due diligence by the company—considering their liabilities as well as their budget, says Rotter.
"The biggest problem I see for agents and brokers is that they don't understand what their clients do, and how to go out and best provide appropriate coverage for clients," he observed. "They place everything inexpensively and don't necessarily contemplate issues like these."