The top states for public construction projects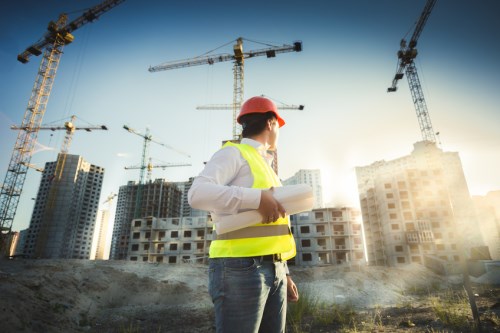 Private construction projects are definitely leading the way in the rebound of the construction industry, and while the value of construction activity in the public sector actually decreased -.2% from November 2012 to November 2013, state-specific projects are doing much better.
A closer look at the data from the Insurance Information Institute reveals that the -0.2% change in the public sector is actually fueled by a -12.6% for federal construction. State and local budgets, meanwhile, have allowed for a positive 1.1% growth in the last year, meaning plenty of opportunity for producers servicing these types of accounts.
Insurance Business America took a closer look at the number of open or expected bids in the United States to identify the states currently most active in construction.
California led the way by far with 1,951 projects open or scheduled for bids, followed by Florida with 1,019 and Texas with 685.
Not all active states were large states, however. New Hampshire has 95 projects up for bid, while Vermont is hosting 56. That's quite proliferous compared to the similarly populated North Dakota, where only one project is open for bid. In Wyoming, there are just 25.
Other low-performing states include Louisiana, Oklahoma and Maryland with one each.
Mark Patterson, an Executive Vice President with Partners Specialty Group who works with commercial and infrastructure construction projects, noted that compared to other markets in the construction sector, public projects generally remain steady.
"Roads, for example, are always going to get run down—there's always a budget for that," Patterson said. "There may be less of a budget than there used to be, but after 1000 people run over 18 different potholes, streets and roads are going to get fixed."
The real challenge in taking advantage of these projects is positioning oneself as a confident, detail-oriented leader in the construction space. Producers who dabble in construction will not be able to manage highly scrutinized projects like public works, where even one mistake can mean an agent will lose the account forever.
"You're not going to last unless you have an understanding of infrastructure within your agency," Patterson said. "These contracts are all specifically written, and include things like cancellation clauses, and if you aren't able to do your homework, somewhere along the line a vendor won't get paid and the agent will lose the account."
That said, producers in the business have found that public construction products may require some specific coverages.
Given the profile of the project, standalone property terrorism coverage might be a good investment. This property insurance aims to provide broad protection for physical assets as the resut of terrorist acts.
Professional liability insurance is also an option, particularly for draftsmen, architects or consultants.
You may also enjoy: "Construction: Building breaks post-recession"
"Construction defect litigation hounds apartment projects"