E&O No! What to Do When Clients Sue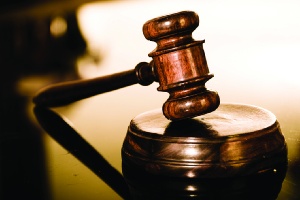 Many insurance agents view E&O disputes as something that only happen to other agents. In reality, the odds of incurring a claim or lawsuit are quite high, with insurer statistics suggesting that as many as one in seven agents experience a claim at some point in their careers. For this reason, it's important to accept this fact and prepare yourself for handling a client dispute should it occur.
To help you manage an E&O incident, here are some do's and don'ts that will prevent further problems, as well as help your E&O insurer work effectively on your behalf.
Things to do during an incident:
Do manage your emotions. Never lash out in anger or frustration at a client who is taking action against you. Try not to take the situation personally. By staying calm, you will be better equipped to cooperate with your E&O insurer and attorney to put the matter behind you.
Do file your E&O claim promptly. Check your policy to see your carrier's filing requirements. And be sure to submit all necessary claim forms and supporting documents in order to initiate the claim.
Do report both actual and possible claims. Failing to report the latter may lead to your carrier failing to cover claims from this incident that arise in the future.
Do provide full background on the dispute to your E&O claims rep. To collect this information, tap the collective brainpower of all relevant employees and collect all material documents. Then develop and submit a chronological narrative that takes your claim rep through the entire incident.
Things NOT to do during a client dispute:
In speaking with your customer, don't admit that you did anything wrong. And continue to treat the person with professionalism and respect. Also, don't try to be your own attorney or turn over documents to the customer in order to make a point.
Once you learn of the potential E&O claim, don't try to remediate the situation by fixing mistakes or plugging holes in the client file. This will make it appear as if you really are guilty.
Don't volunteer that you have E&O insurance. However, don't deny it if the customer asks you directly. In either case, refrain from providing E&O policy language to the customer or to the plaintiff's attorney. Refer such requests to your insurance company claims professional, or defense lawyer.
Don't offer to pay for the the claim yourself. This holds true even if the out-of-pocket expense is nominal. Plus, don't get into settlement discussions directly with the claimant. Always bring your insurer and attorney in on these conversations.
Don't agree to make a written or recorded statement to the opposing counsel or carrier without the involvement of your attorney.
Don't try to do your E&O claims adjuster's job. Let your rep put his or her specialized knowledge and expertise to work for you. This will ultimately speed speed claims handling to a timely resolution.
Don't discuss the dispute with anyone other than your claims rep, defense attorney, or people on your team. As the old saying goes, "loose lips sink ships."
Also keep in mind that E&O incidents, if properly managed, should be only a temporary blip in the history of your business. By helping your E&O carrier and defense attorney, do their jobs, you will help the dispute end on a favorable basis. But remember, the best way to respond to E&O disputes is to prevent them from happening in the first place. Compliant sales practices and well-defined and executed business procedures are your best friends. Good luck!
EOforLess.com is sponsored by the National Ethics Association. For more information on affordable errors and omissions insurance for low-risk property-casualty insurance agents, visit E&OforLess.com. For information on ethical business practices, please visit the National Ethics Association's Ethics Center.