The 4 agent mistakes most likely to lead to E&O claims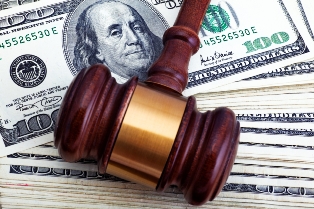 A convergence of several trends has done much to redefine the role of an independent insurance agent.
The commoditization of personal lines products, the availability of direct sales solutions and today's consumer preferences have pushed agents to define themselves not as an informed shopper but as a trusted advisor—particularly when working with small businesses and other commercial entities.
The result, according to the National Ethics Association, means agents "must identify the risks of selling new coverages, assess existing E&O protection and institute appropriate loss-control measures."
Particularly for those dealing in the property/casualty space, the risk of an E&O claim has never been higher. One in seven insurance professionals is expected to be involved in an E&O claim some time in their career, so identifying where agents are most at risk is vital.
According to data from the Independent Insurance Agents and Brokers of America (The Big "I") and an attorney survey of agent E&O from Swiss Re, 40% of all claims frequency comes from new business and another 25% come with renewal transactions.
During those transactions, the following four errors are the most frequent reason for E&O claims:
1. Risk assessment and recommendation errors
Failing to ask the right questions of clients or to visit the insured property can lead to errors with regard to geographic location, business operations, supply chain disrupts, hazardous chemicals or processes on the site and jurisdictions where employees live and work.
2. Policy issuance errors
Many agents run risk by failing to forward the policy in a timely basis so the customer can review it for accuracy. Others are more negligent and fail to accurately identify the persons and property insured under the policy.
3. Application errors
These easily avoidable mistakes include errors on the value or square footage of the insured property, missing claims history, or missing medical history on life and health policies. When a claim is denied due to an application error, the customer is likely to blame the agent who prepared and submitted the application.
4. Failure to duplicate prior coverage
With both new coverages and renewed or remarketed coverages, agents may fail to review the policy issued and compare it to the quote in order to ensure all requested coverages are in place.
Carriers often add sub-limits or remove certain coverages or perils, which an agent may not notice without due diligence; this could qualify as misrepresenting the scope of coverage provided by the policy.
The NEA notes that as the business of insurance becomes riskier, E&O carriers are likely to increase premiums to reflect that risk.
"Agents need guidance and education about low-risk business practices," the group says. "Carriers will look more favorably on insuring P/C agents who can demonstrate their low-risk status."