Don't be late to the festival insurance party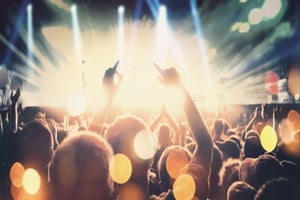 Whether it's a music festival, a holiday themed celebration or an arts and crafts fair, festivals play a key role in keeping Americans entertained. Many festivals are seen as cultural events that encompass food, music, art and healthy living and are now big businesses that attract huge corporate sponsorships and require robust insurance coverages.
One of the most popular music and arts festivals - the annual Coachella Valley Festival in Indio, California – is estimated to generate $704 million in overall economic activity. For insurance agents in this rapidly growing space, the opportunities are plentiful.
"General liability is the main type of coverage required for festival operators but many of them also require property, inland marine, auto, crime, excess liability, D&O, and workers' comp coverage," says senior vice president at K&K Insurance Group, Inc., Stephanie Waldron. "Festivals are defined as any type of event where people gather, and the coverages available are usually short-term policies."
Join more than six hundred insurance companies and brokers who have grown revenue and reduced costs. Download our free white paper to learn how Docusign can help you improve your customer experience.
It's not only festivals and cultural gatherings that require festival coverage. In many cases, when a corporation or employer hosts a special event or picnic for staff and their families, the corporate liability policy often doesn't provide adequate coverage for the amusements and activities provided. The company is advised to make a separate purchase for that single event.
"For small, less sophisticated events without things that need special coverage like water, firework exposures and liquor liability, that coverage can often be purchased online by answering some basic questions," Waldron says. "For the larger events, however, the coverage exposures are a little more challenging and need more underwriting. We review contracts much more thoroughly to make sure clients get the coverage they need. Often times, we will make recommendations to help the client transfer risks and get the right indemnification clauses inserted."
With festivals being held nationally in every city, town and county, most agents have the ability or connections to write this type of business. For those who have ignored the festivals space, Waldron urges a change of tack.
"There are events everywhere and the commission levels are competitive for agents," she says. "When you work with an insurer who's been writing in the space for over 60 years, they understand the risk and can give agents the tools to help sell the business."