Everything you need to know about campground insurance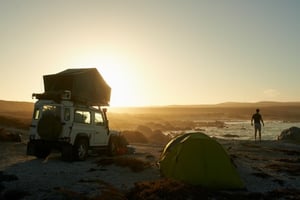 Although similar to summer camps in name, campgrounds differ quite significantly and require a different set of coverages and another layer of insurance agent expertise. Encompassing private or franchised grounds with ancillary activities including waterslides, amusements and motorized boating, campground operators face a multitude of complex and evolving risks.
With thousands of people coming through the doors each day in search of action-packed fun, campgrounds need broad coverages that provide protection against a wide range of injury, crime and property damage. For a campground's senior management, failing to secure the adequate insurance has the potential to result in catastrophic financial and reputational damage.
Some of the common locations that fall under the campground umbrella include golf courses, driving ranges, playgrounds, hiking trails, swimming facilities, horseback riding and recreational boating and canoeing, just to name a few.
Join more than six hundred insurance companies and brokers who have grown revenue and reduced costs. Download our free white paper to learn how Docusign can help you improve your customer experience.
Due to divergence in services offered, insurance requirements are usually tailored to revolve around the activities offered.
"Horseback riding, for example, is very common and can be a loss leader," says Ron Norton, vice president at K&K Insurance Group Inc. "Zip lining can also lead to accidents if the participant is not fastened in correctly or an equipment failure occurs. Campgrounds usually have a pool but many have lakes and any time you get into dark water it's always tougher to find a customer or patron when they go down. Because it's a family activity, campgrounds don't necessarily have lifeguards like all camps do."
The coverage for campgrounds is not as intense as it is for camps because parents are usually in attendance so custodial care of children is not an issue, which means a sex abuse and molestation endorsement is not needed. "Also, there is usually no first aid or infirmary on site, so medical malpractice exposure is also not a concern," Norton says.
Campground operators generally require a wide range of general liability coverages including fireworks liability, expanded bodily injury, non-owned watercrafts up to 51', personal and advertising injury, transmissible pathogens coverage, cyber liability and crisis response coverage. They also need commercial auto, excess liability, workers' compensation and various important property coverages including business interruption, equipment breakdown, communicable disease and food contamination extensions.
"From the brokers' perspective, campground operators are generally savvy buyers who are trying to protect the premium dollar, reduce costs and expand coverage," Norton says.