How agents are hitting strikes in entertainment center insurance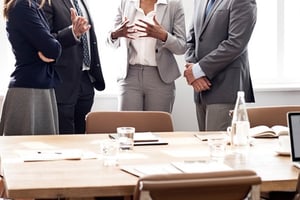 A classic venue for both casual family fun and competitive leagues, bowling and entertainment centers have experienced something of resurgence in recent years. The bowling and entertainment center industry currently generates about $6 billion in revenues each year and approximately 25% of commercial bowling centers are 32 lanes or larger in size. Insurance agents operating in the bowling and entertainment center space have a great opportunity to hit a strike.
"Good carriers in this space offer full package policies that include general liability, property, inland marine, business interruption, crime, auto, and workers' compensation," says Lita Mello, senior vice president, recreation division at K&K Insurance Group, Inc. "The bowling program has the ability to cover not only the bowling but also other attractions like restaurants, liquor, miniature golf, billiards, bumper cars, boats, paintball, and driving ranges."
Join more than six hundred insurance companies and brokers who have grown revenue and reduced costs. Download our free white paper to learn how Docusign can help you improve your customer experience.
Most bowling centers have been transformed to offer many other entertainment center-type activities in recent years as they have been forced to get creative to grow their businesses and attract younger people into the facilities. As a result, many bowling centers have added arcades, soft play, go karts and birthday party facilities – activities that kids as young as six can enjoy
Some of the most common claims against bowling centers include slips and falls (both inside and out of the center), injuries caused by mechanical problems, food poisoning, and assault. For a bowling center that doesn't have the right coverage, or has gaps, the potential consequences are catastrophic.
"There could be a seriously negative impact on the business and its revenue if it makes headlines for an accident or injury to a patron," says Mello. "Also, if they're found to be negligent, then you're talking about the possibility of millions of dollars being paid out."
In recent years, Mello has seen a number of insurance carriers enter the space only to leave again shortly after. The majority of these insurers undercut the market's pricing in an attempt to gain more market share, but, in the long run, these insurers suffered significant losses because their premium couldn't sustain.
"Agents working in the space need to pick their carrier partners carriers wisely; the cheapest is not always the best," Mello says. "There are differences between carriers and some may not have the coverages necessary for the client. Look for an insurer who is a proven expert in underwriting and claims."