How to take advantage of a growing insurance space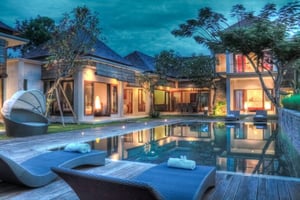 With the country's economy performing well and showing positive signs for sustained growth, Americans now have more spare money than at any period over the past eight years. With that cash burning a hole in their pockets, more people are booking vacations, and resorts are becoming an increasingly popular choice.
Having the chance to putting their feet up, relax and enjoy plenty of prearranged entertainment is a top priority for many vacationers and the resorts sector is burgeoning. For brokers looking to expand their books of business or take advantage of a growing space, resorts represent a strong opportunity.
"Resort owners want to know that their guests are protected in the event of an injury or if their property is stolen or damaged," says Ron Norton, vice president at K&K Insurance Group, Inc. "Many 'stay and play' resorts provide all of the services and amenities that a patron needs so they spend around 80-85% of their vacation stay at the location, as opposed to locations like Disney where the patrons leave the resort for the day."
Resort insurance is similar to that for campgrounds, with resort owners required to cover a host of general liability, property, commercial auto, workers' comp, and excess liability features. Resort insurance does differ, however, due mainly to the luxurious pursuits available, such as spa services, health centers, fine dining and elite sports.
Join more than six hundred insurance companies and brokers who have grown revenue and reduced costs. Download our free white paper to learn how Docusign can help you improve your customer experience.
From the broker perspective, Norton sees the resorts space as offering some attractive, long-term opportunities.
"Brokers who are able to answer difficult questions and then deliver a consistent policy have a good chance of taking advantage of the growth in the space," he says. "Although lots of insurers have left the business, we are still witnessing lots of growth despite being relatively newcomers to the resort space. We started the program in 2014 and finished 2016 at nearly $10 million in premium volume."
Norton advises brokers find out how each carrier's offering differs and how those nuances may impact the end client.
"Make sure that any deluxe form or platinum form enhancements are matching up with what the client actually wants," Norton says. "You want the broadest form out there and you want it from an insurer who is a good communicator, both with brokers and with their internal claims handling teams – that reduces the chances of a claim being denied."