3 fitness trends that require additional thought from insurance agents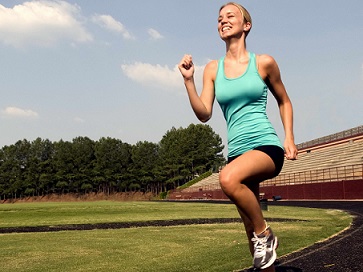 The fitness industry is nothing if not creative.
As senior vice president of mass merchandising with specialized insurance provider K&K Insurance, Mark Beck has watched different trends in the health club space come and go, from popular "silver sneakers" classes for Baby Boomers to the Zumba craze that took the nation by storm in the mid-2000s.
"It's a very dynamic industry," he said. "They're always looking for new and unique ways to keep people fit."
That dynamism can translate to potential insurance issues and coverage gaps if the agents serving these accounts are not equally nimble, however.
Here are three trends in the fitness space that may require heightened awareness or a unique approach from insurance agents.
1. Increasingly dangerous workouts and fitness classes
There has always been an element of risk involved with fitness, whether it's unsupervised equipment use in the weight room or slick surfaces near the lap pool.
These days, however, a number of the nation's health and workout crazes are pushing the barriers of safety to a heightened degree. The popular CrossFit program uses unorthodox equipment such as old tires and sand bags, while aerial fitness asks participants to use ropes and other lines attached to the ceiling.
These types of programs make waiver and release forms especially important for health clubs of all sizes, and involved agents will ensure they're up to industry standard.
"It's a precaution that health clubs should take to provide a line of defense of someone comes back with an injury," Beck said. "An agent should check to see if a club has waivers in place, and then review those waivers and engage with a legal team to make sure they cover all aspects they should."
2. Specialized certification programs for instructors
As fitness programs like Zumba or Hot Hula become household names, the organizations developing these programs have sought to take greater ownership of their brand by offering certification programs for instructors.
That means that while you can find a Zumba instructor, for example, in just about any city in the US, each will have been trained by the Zumba organization – and thus likely carry their own professional liability insurance.
"In most cases, health club owners are going to require instructors to buy insurance and most times, people are going to buy what they're told to buy [by the training organization]," Beck explained.
On the off-chance instructors do not have their own professional liability insurance, it is readily available in the marketplace. K&K, for example, offers fitness instructors policies with typical limits of between $500,000 and $1 million.
3. Heightened litigiousness in the US
Can you sue your gym as well as your personal fitness trainer? Many people have done just that.
Last year, a plaintiff successfully filed a lawsuit against their health club regarding an injury from an exercise resistance band and was awarded $1 million. And that's hardly uncommon – court awards from $300,000 up to $5 million have been given to health club members with a grievance against their gym or studio.
To stamp out potential lawsuits in this environment, it's especially important that agents perform on-site visits, engage the club's legal team and evaluate the account as a pair of fresh, outsider's eyes when the time comes for renewal.
"Try to understand what you're really insuring," Beck advised. "Talk with the facility owner, go through all questionnairesand applications, and do a walk-through. Often you'll see exposures the owner doesn't consider an exposure, and you can help advise them on the coverage they need."