Beyond health clubs: insuring fall fitness events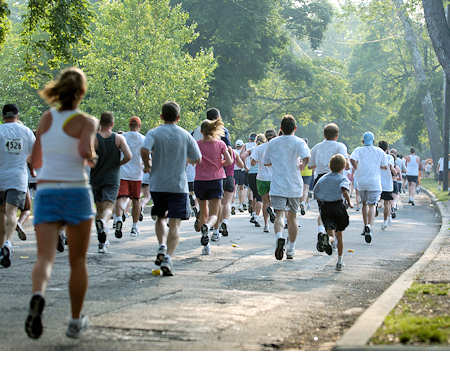 Autumn is here, and with it comes a variety of walk/run events from "Zombie Crawls" to "Turkey Trots." Whether these activities are sponsored by local health clubs or other organizations, however, they often require separate insurance policies.
"You need to check the policy language on things that happen away from the facility," advised K&K Insurance Senior Vice President of Mass Marketing Mark Beck. "If a health club is hosting an event like a 5K run, oftentimes you won't have coverage."
These walk/run events require important liability insurance for the host organization, including any employees and volunteers. Medical insurance may also be necessary for those participating in the event, as well as personal and advertising injury, damage to rented premises and products-completed operations.
Depending on the nature of the event, sexual abuse, molestation and harassment coverage may also be necessary.
Consulting an insurance programs administrator is often the easiest way to obtain these coverages, and many are available. K&K Insurance, for example, offers a Walk/Run Events program for US-based organizations and groups organizing these activities.
The program provides coverage for events with fewer than 10,000 participants and spanning three days or fewer, covering a distance of 16 miles or fewer.
With programs like these, rates are lower than traditional sports events programs, K&K says. Rates are based instead on whether the event is a non-competitive charity walk/run or a competitive walk or run event—competitive events being timed.
The program application has been online since 2014.