Small health clubs: the big prospect around the corner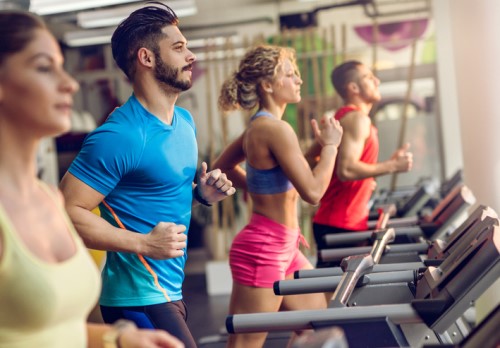 More than 50 million Americans each year turn to a health club facility in order to stay fit. While the large, multi-faceted facilities of the late 1990s and early 2000s remain a popular choice, however, an increasing number of health club patrons are turning to smaller, specialized facilities – and in so doing, sending an important message to the insurance agents that service this industry about immediate future prospects.
According to statistics from the International Health, Racquet & Sportsclub Association, 42% of health club members in the US patronize a studio or discipline-specific facility. The money from such facilities helped the industry as a whole bolster its revenue 7.4% in 2013 to an imposing $24.2 billion.
All of that has translated into an equally healthy bottom line and a fresh array of challenges for the insurance professionals servicing health club accounts.
"We've seen a huge increase in the smaller fitness club studios all the way down to individual fitness instructor accounts," said Mark Beck, senior vice president of mass merchandising with specialist K&K Insurance. "There is a lot of movement toward trying to create more excitement about fitness, so a lot of smaller activities like hula hooping or senior spin classes are really taking off."
These make for fun and profitable accounts for agents, Beck said, provided those agents are acquainted with some of the unique challenges of writing small fitness studios.
Because these "boutique" health clubs are often at the forefront of new fitness crazes, they sometimes feature activities and equipment that are difficult to insure. Only a few insurers are willing to take on CrossFit accounts, for example, because of the unorthodox use of tires, sandbags and other materials. Others require health data of participants in fitness classes, particularly those that cater toward an older demographic.
And if a studio is hosting an event like a 5K run off the premises, it pays to check policy language as some products do not cover events that happen away from the facility.
In order to get the most accurate picture of the risk involved with an account, Beck recommends agents visit the site and do a walkthrough in order to see what activities are being practiced and what equipment is being used. If that is not possible, social media pages and YouTube videos are often helpful in presenting a well-rounded picture of a fitness studio's risk.
Another issue with these smaller health clubs is the propensity to undervalue property and equipment when purchasing insurance.
"Studios with a lot of equipment don't often look at how much they've accumulated and then it becomes awkward at the time of a loss because they pay for that property," Beck said. "This is where an agent can be helpful, going in and evaluating the account from an outside perspective."
Finally, small fitness studios must make a decision on whether to carry professional liability insurance for their instructors or to rely on instructors to provide the bulk of this coverage (if they are freelance workers). Beck says a typical limit on these policies runs around $1 million, though that can increase in larger areas like New York City where it is smarter to carry $3 million to $5 million in liability coverage.
The biggest point, however, is for agents to do their homework and present a full picture of risk to underwriters – not only to provide the best possible coverage to their clients, but to limit their own errors and omissions exposure.
"It will happen pretty frequently that an underwriter pulls up a [health club] website and sees a risk that the agent did not cover in the application. The agent will then say they didn't realize the account had that activity or exposure," Beck said. "It becomes pretty apparent that the agent may just be filling out applications but not taking any other opportunities to investigate.
"Trying to be aware of what's going on in the operation is key."