3 agent opportunities in a tough hospitality climate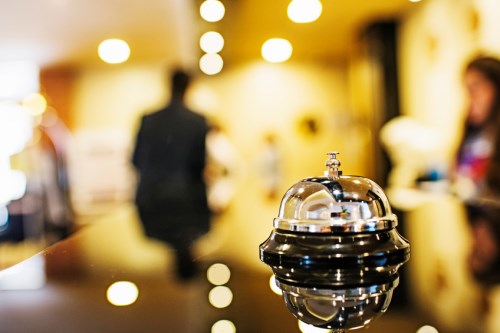 A quick departure of major carriers in the hospitality industry has left many hard-to-place accounts like bars, taverns, adult entertainment and nightclubs either without coverage or facing new, sky-high premiums—some of which have doubled and tripled in size.
Nevertheless, Partners Specialty Group broker Jon Bannett feels the industry "definitely" represents a key growth area for independent agents and brokers, provided they keep these three points in mind.
1. Target "fringe" hospitality accounts
Traditional hospitality accounts such as hotels and restaurants are having no difficulty finding coverage in the post-recession environment. A series of high-volume claims and exiting carriers have made it increasingly challenging to find affordable insurance solutions for more "fringe" accounts, however.
It is these struggling accounts Bannett recommends that producers target.
"Along with those establishments that serve high volumes of alcohol, the traditional go-go bars or strip joints are the accounts I'd target," he said. "The adult entertainment accounts are reaching a point where more and more patrons are filing lawsuits. That old line that suggests no one would ever sue a strip club because they don't want to admit they've been there is no longer true—the shame of it is less important than a possible payout."
Venues that hire specialized security such as bouncers or identification checkers are also a good bet, as are entertainment venues that feature "heavier" music like metal or rap. All of those factors lend to a higher risk profile.
2. Poach with prowess
The amount of displacement in the industry is a golden opportunity for enterprising brokers to do some client poaching, Bannett said.
"If you can get your hands on an account that was previously serviced by a carrier no longer in the business, it makes it easier to drive a wedge between that client and their current agent," he noted.
Approaching a displaced client with a knowledge of the hospitality market, as well as which carriers are still in play, will help position the producer as an expert. Traditionally, a background in servicing hotels or restaurants is also helpful.
3. Hire third-party security staff
Producers and their clients are facing a reality of less coverage for more money. In that environment, the ability to trim off even some of the insurance bill can set a producer apart.
One way to save money is by outsourcing security.
"If you use a good contract and risk transfer, you can pass some of your insurance responsibilities onto a security or bouncer company," Bannett said. "Although, they're having a hard time finding insurance now, too."
Producers can also take more rudimentary measures, such as increasing deductibles.
"It's quite possible to ride out this storm by increasing deductibles," Bannett noted. "We're talking to one insured later about taking a $25,000 deductible to reduce cost—the idea being he can go down the next year or the year after that."