4 CGL policy exclusions producers often miss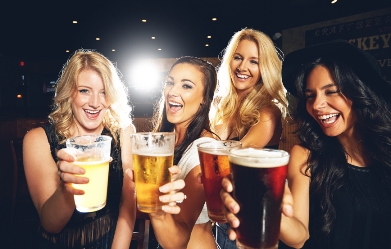 Sourcing risk for hard-to-place hospitality accounts like bars, nightclubs and adult entertainment venues is difficult even for the most seasoned producers. Many carriers write policies on a manuscript basis, instead of relying on standardized language from ISO or the like.
In the midst of the exclusions, endorsements and stand-alone coverage options, it's easy for producers to overlook a few key coverage gaps. If left unaddressed, these gaps could come back to bite.
Two brokers with an established history of servicing such hard-to-place accounts shared the commercial general liability policy exclusions they feel producers are most likely to miss.
1. Liquor liability
The most pressing exclusion for an establishment that derives much of its business through the selling of alcohol is liquor liability. While as many as half of commercial establishments choose to go without coverage, a separate endorsement or policy is vital to protect the venue in the event of a first- or third-party dram shop lawsuit.
Most producers know to check for a liquor liability exclusion, but Partners Specialty Group broker Jon Bannett says many may not think strategically on where to source that risk.
"They occasionally split liquor liability through the GL," Bannett said. "We tend to think that's a bad idea because of potential overlap of the claim—was the patron drunk or was the sidewalk uneven?"
Producers may run into difficulty, however. Bannett noted many establishments don't want to buy policies with limits past $1 million, despite needing it.
2. Assault and battery
One particularly pernicious policy exclusion is assault and battery. When present in a CGL, the exclusion exempts the insurer from paying for "expected or intended injury," except when used by an employee to protect person or property.
Bannett says agents "must be careful" when it comes to assault and battery, because endorsements or stand-alone coverage often defines assault and battery in a way that may be problematic. Underwriters may also add additional exclusions.
For these reasons, Howard Sweetwood—a producer with Rampart Insurance Brokerage—says it is sometimes better to accept "the silence" in a general liability policy. GLs that don't address the subject of assault and battery may end up providing better coverage than a specific policy.
"Assault and battery is often more restrictive when it's added than when the CGL is silent," Sweetwood said. "That's because they're placing parameters and limits on the coverage."
When Sweetwood goes to market for many of his nightclub clients, he asks what assault and battery coverage will look like with limits and pricing. Limits as low as $20,000 to $50,000 may be problematic, he said.
3. Subcontractors
The use of subcontractors, such as security personnel or bouncers, also presents a risk for clients. Many policies specifically exclude such staff from being covered by insurance, largely because of a popular notion of the violent nightclub bouncer.
"A few of these carriers are painting a broad brush stroke over the bouncer industry," Sweetwood said. "It's one of the reasons it's so difficult to find coverage for a nightclub—especially for the 4AMs."
Bannett notes that many bouncer companies are also encountering difficulty finding insurance, resulting in something like industry displacement.
4. Performer injury
In venues that feature live entertainment like rock bands or adult dancers, it's imperative that producers search for potential exclusions on performer injury.
A venue with which Sweetwood is familiar encountered this problem after a guitarist injured himself while performing at the venue. The guitarist was swinging on a speaker above the stage when the speaker fell on top of him.
"He was hurt pretty badly, and that injury was excluded from coverage," Sweetwood said.
Different types of entertainment are more likely to be excluded or attract higher premiums as well.
Rap music, for example, draws a different crowd than an acoustic set.
Finding coverage
Depending on the exclusion and the risk profile of the client, many producers may find success by partnering with a wholesaler. Wholesalers have access to a wide variety of markets and are in tune with important trends like insurer solvency, specialty markets and risk pricing.
You may also enjoy:
"Dwindling liquor liability sales spell big problems"
"3 agent opportunties in a tough hospitality climate"
"Major carriers flee bars, nightclubs and adult entertainment accounts"