Dwindling liquor liability sales spell big problems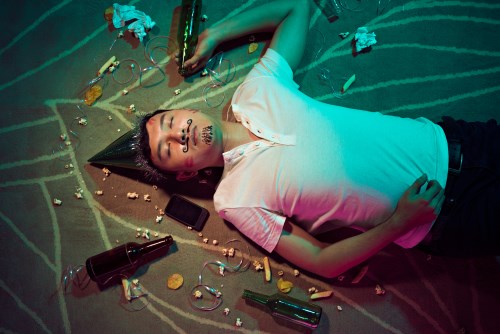 Despite a tightening regulatory grip on liquor liability, sales of appropriate policies continue to dwindle. More than half of commercial establishments that serve liquor choose to operate without liquor liability insurance, and many do so only because they aren't aware of coverage gaps under their general liability policy.
That decision is not only illegal in many states, it could cost clients enough to put them out of business.
Owners of "dram shops"—defined as bars, taverns or other similar establishments in which alcohol is a main driver of revenue—must be especially careful. According to a Business Insurance Now report, it costs these establishments an average $150,000 to defend a liquor liability claim in court no matter what the outcome.
Further complicating the matter is differing dram shop laws, and their interpretation by courts, from state to state and even city to city.
"Everything is different according to the 'house rules'—almost like guns," said Partners Specialty Group broker Jeff Short, who noted that dram shop laws were too diverse for anyone to make broad conclusions. "For example, Texas is a tough state—they really go after the bar if something happens. Las Vegas, on the other hand, is very easy."
That relative risk is translated directly into premium, says Howard Sweetwood, a producer with Rampart Brokerage in the New York metropolitan area.
"It often comes up in conversation with insureds why we are taking the underwriting approach we're taking, and the reality is there's a direct correlation in risk and premium," Sweetwood said. "$1 million in onsite liquor sales in Washington, D.C. poses a far greater risk than $1 million in on-site liquor sales in Manhattan."
Amidst all this confusion, many hospitality accounts aren't even aware they have an exposure. Too many mistakenly believe they are covered by their general liability policy, and need an experienced agent well-versed in specific dram shop laws to advise their insurance purchases.
Here's an infographic to guide producers in their discussion of liquor liability with clients.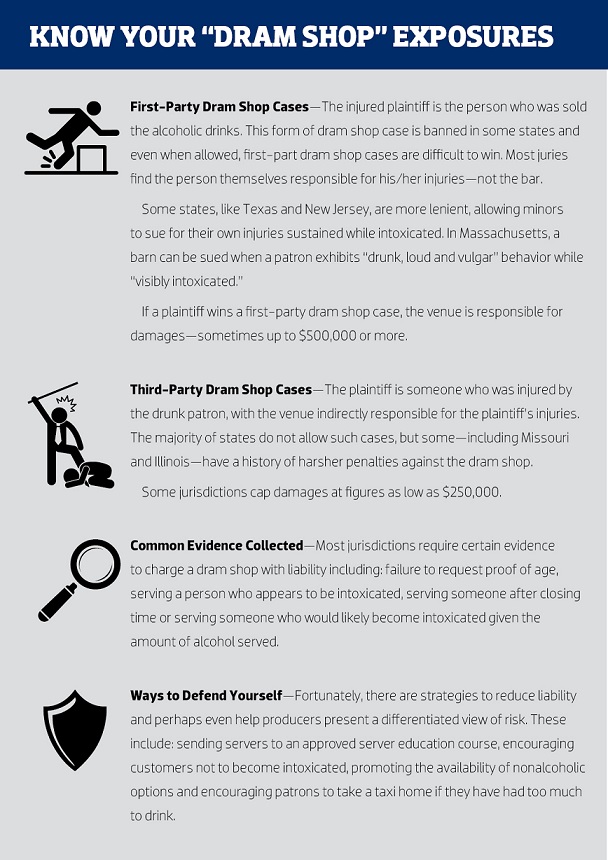 You may also enjoy:
"3 agent opportunities in a tough hospitality climate"
"Major carriers flee bars, nightclubs and adult entertainment accounts"