Major carriers flee bars, nightclubs and adult entertainment accounts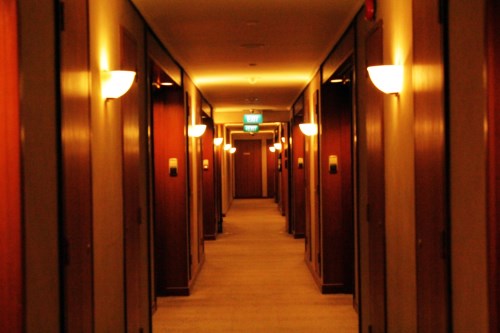 Just two years ago, it was relatively easy for producers to source risk for traditionally hard-to-place hospitality accounts like bars, taverns, nightclubs and concert venues. Competition in the market meant insurance policies were low-priced and easy to find.
These days, however, things are a bit more challenging.
Carriers once active in the tougher arena of the hospitality industry are exiting rapidly thanks to changing market conditions, an influx in high-volume claims and insufficient pricing, says PSG broker Jeff Short. After a major East Coast insurer specializing in the market folded earlier this year, a number of other carriers accepted their losses and sent non-renewal notices to policyholders.
That change in appetite means producers working with hard-to-place accounts have a tall order when it comes to finding appropriate, affordable coverage.
"Higher premiums, less coverage—it's all going in the wrong direction," Short said. "Retail agents are running around everywhere, trying to get better terms and trying to match expiring premiums and you just can't. Premiums are now double or three times what they were a couple of years ago."
According to PSG broker Jon Bannett, establishments where liquor comprises 50% to 75% of sales—such as bars, taverns, night clubs or adult entertainment venues—are particularly hurting.
"What typically is triggering a shortage of carriers is a high percentage of liquor and entertainment of a hardcore nature," Bannett said. "These are businesses that typically employ dancers or doormen, ID checkers or barmen—those are the ones that have a tricky time finding coverage."
While Short believes insurers will eventually "bounce back" and return to the space, there's no arguing that working with high-liquor hospitality clients is a tough place to be right now. For those already in this line of business, Short recommends that producers really immerse themselves in the class and get started on renewals early in order to fend off competition.
That way, asking clients to swallow the bitter pill of less coverage for more money will at least be expected. Early renewals also allow the producer more time to find a potentially better deal, proving to the client they are knowledgeable and proactive.
For producers looking to get into the business class or expand their book of business, the current challenges may also be a blessing. According to Bannett, now is a great time for producers to approach businesses in the hard-to-place hospitality sector.
"If you can get your hands on an account with a carrier that is exiting the business, there are definitely opportunities abounding out there," Bannett said. "There's significant displacement in the industry, and that makes it easier to drive a wedge between a client and their current agent."
Bannett recommended specifically approaching venues that specialize in liquor, dancing and traditional adult entertainment to start expanding in this business class.
You may also enjoy:
"Major carriers flee bar, nightclub and adult entertainment accounts"