A local touch across the globe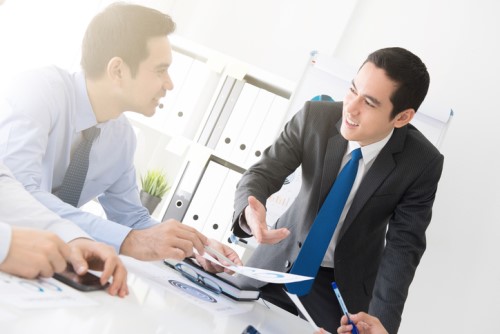 An increasing number of organizations, both large and small, are today conducting business outside of the United States. In today's ultra-competitive business world, finding ways to increase profits is crucial and more companies than ever before are doing business with clients beyond their own borders. For brokers and agents to remain competitive, it's critical for them to partner with insurers with robust international business coverage options.
For an insurer to be able to offer those international business policies, developing strong partnerships with local carriers in geographies across the world is required. Without those partnerships – and the local knowledge they provide – US based insurance companies are unable to offer comprehensive international policies.
"Having partners with boots on the ground in countries overseas is crucial," says Kathleen Ellis, Senior Vice President of CNA International. "Coupled with owned offices, a network of partners can be extremely effective. At CNA, our network consists of owned offices and network partners in over 160 countries; companies that are usually ranked in the top three in their own countries. These partners recognize the importance of cooperation, excellence in execution and service. Our network partners represent us with local expertise comprised of professional underwriters, service teams, risk control and claims staff who use their risk experience to help us serve our clients with multi-country needs."
"We value these international relationships tremendously however these long-standing relationships are mutually beneficial and highly valued by the local insurer as well. The underwriting is directed by the producing office with CNA providing strong guidance on pricing and service on the program overall. We cooperate closely and work to comply with local rules, regulations, premium taxes and tariff rates and terms. Our network partners as well as our owned operations represent us as our eyes and ears in the marketplace, keeping us up to date on market trends, regulatory, coverage changes as well as information on local catastrophic exposures."
"We have had many of these partnerships in place for 30 or 40 years, and those companies are integral to our business results, becoming an extension of ourselves," Ellis says. "When we make commitments to our clients to provide local admitted coverage, we must execute and stand by that commitment in terms of issuance, accuracy, claims, and risk control. We require strong partnerships and transparent relationships in place to make that happen."
Ellis believes that CNA's international network is of direct benefit to US-based brokers and agents. While there are competitors who may own more offices, these operations may not coordinate as willingly with one another to support the needs of the client. It is about the dependable execution of the commitment that makes all the difference.