Creating broker partnerships all over the world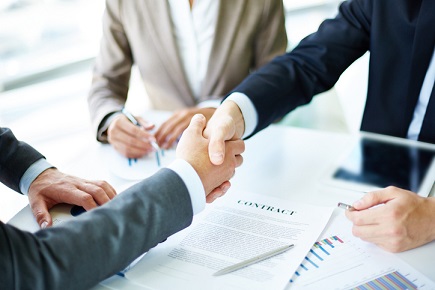 Conducting business overseas can be complicated. From differences in laws and regulations to the complexities of local dialects and customs, there are many moving parts that must be considered and coordinated by business going global.
As IBA has discovered over the course of this week, CNA has been able to capitalize on the many elements of global insurance placements by utilizing and partnering with network partners - leading insurance companies in over 150 countries across the world.
These partnerships enable CNA to provide its clients with a consistent and streamlined service, whether their insurance policy covers New York or New Delhi. A number of small and mid-sized US companies have international exposures that are not specifically insured or supported. This creates an opportunity for brokers and agents to create specific dialogue around these exposures and the solutions to protect them. In addition to the support of network partner insurers or owned offices, enlisting the knowledge of local brokers for these international placements is often recommended and critical in helping CNA maintain the level of service its clients, agents and brokers expect.
"Partnering with international agents and brokers creates a connective tissue, just like we have with our network partners across the world," says Kathleen Ellis, Senior Vice President of CNA International. "They provide another layer of service to our clients and can support these clients in country for aspects of global placement and servicing, as well as to provide guidance around unique coverages found locally that are either compulsory or not included as a part of the global property and casualty program, such as employee benefits or primary auto."
While local agents or brokers are not mandated in most countries, it may be recommended.
"Having a local broker onboard helps smooth things over when explaining the necessity of the global program, especially if the first language is not English," says Chris Brutzman, AVP product leader at CNA. "Having someone onboard who can speak the local language is a massive boost. It can even help with premium collection and policy service issues. When you have a local broker involved things can go much more smoothly; they are on the ground and understand their local market which adds huge value."