The game-changing policy for international clients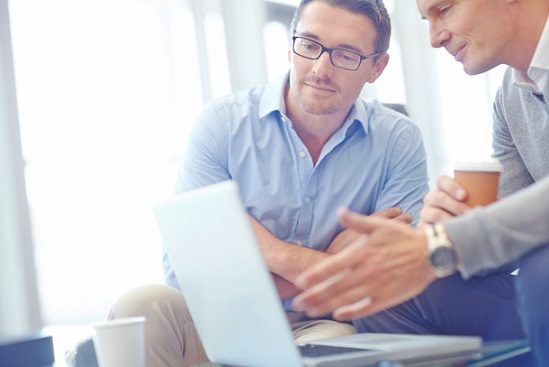 The demand for international business coverage is on the rise as more U.S. based organizations look to expand abroad to find better distribution, new markets or raw material sourcing. To capitalize on this global opportunity, clients soon realize the value of broad, robust international policies that follow their business development and employees who conduct business operations abroad, no matter what country anywhere in the world.
Global trends have been on the rise for decades causing change in the way that business is conducted. What began as a trend for the largest of firms has become more the norm for middle market business in operating in most kinds of industries. Any company with foreign sales, imports or exports; foreign suppliers; or employees who travel outside the U.S. on business should seriously consider buying international coverage.
"It's hard to believe, but 20-25 years ago, very few brokers had clients with a website-- now everybody does," says Chris Brutzman, AVP Product Leader at CNA. "The growth of the internet and its impact on the world has done much but especially as respects to global commerce. Any company, large or small, can be international without stepping outside their office as long as they have a website and are selling items overseas via the internet. In fact, doing business internationally can be so commonplace that insureds may not recognize that an exposure exists. This requires a bit of investigative work on the part of the agent or broker to dig into the client's work beyond the basic applications for domestic commercial placements. No one wants to find this out when there is a claim overseas if the policy is not properly executed to afford international coverage."
Even with so many clients doing business internationally, there is still a general lack of awareness around international exposures making it vitally important for brokers and agents to think globally. Building up your knowledge around the potential exposures, coverage options and requirements are all good ways for agents and brokers to differentiate themselves in the market. Working with an underwriter to ensure global exposures are anticipated and accounted for on every new line or renewal can separate them from the crowd and provide their clients with another much-needed layer of protection.
"Asking clients if they are going overseas or sending people overseas, is a good and simple first step towards exposure identification" Brutzman says. "International exposures impact most commercial risks. For the same reasons brokers and agents can sell insurance at home, there are the same and potentially greater exposures overseas. It's all about raising clients' awareness of risks that could have a significant financial impact."
CNA has built a network of insurance provider partners in over 160 countries around the world in order to give clients with international exposures the best possible policies and service. Collaboration with local insurers on claims and risk control is a crucial aspect of how CNA ensures consistency in the services it offers across the world.
"We have processes in place so that, in the event of something happening, there is effective communication between everyone involved," Brutzman says. "The controlling office and the claims handler in the US work closely with our partner on the ground at all stages of a claim. When our competition does not do that as effectively or they manage expectations poorly, that gives us an opportunity to win new accounts."
CNA also performs thorough risk control analysis on clients with international exposures. From there, the insurer will make recommendations to the insured on how they can implement steps to prevent a claim from happening. "We are not necessarily looking for anything negative or bad through this process, we just want to make sure the operation sees what their exposures are," Brutzman says. "Our brokers and agents understand that, it's the same way overseas as it is here. We simply want to mitigate claims and control losses."