The importance of risk management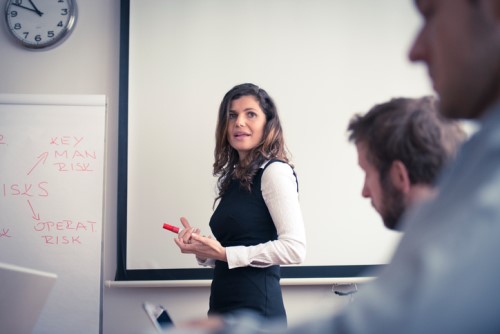 Companies operating in the life sciences space benefit significantly from having access to a specialty risk control team. Mitigating the wide array of risks is crucial, but that can only be achieved with a deep understanding of the unique nature of the pharmaceutical and medical device industry.
"Life sciences companies are continually developing new products, and the evolution of that product life cycle - from conception through manufacturing to end use – is filled with risk," says Ryann Elliott, Vice President, Underwriting, Life Sciences, CNA.
The life sciences sector is highly regulated, which adds to the challenges faced by companies in the space. Assessing risk on a holistic enterprise level is a strategy that leading insurance companies adopt to ease the burden on life sciences companies.
"Effective risk control in this area means really understanding the client and doing more than just handling issues related to product liability," Elliott says. "Strategies for tackling those larger enterprise level risks are specific to each client and vary depending on the client's size and complexity. We review each client's processes from an enterprise perspective, help them assess the measures in place to manage risk, and provide recommendations to help avoid unnecessary exposures."
CNA does not go as far as advising a life sciences company on its product development process, but will look to identify process gaps and supply chain inefficiencies that could potentially impact the company's liability on its journey from conception to manufacturing.
"Life sciences companies are always looking for different metrics that might help improve the bottom line or justify increased expense in a particular area," Elliott says. "The push for technology is a challenge facing many companies now. Innovation proceeds at a rapid pace and some organizations may not know where their vulnerabilities exist. A good risk management culture at all levels of operational management can help identify emerging risks and crossovers."
A dedicated risk management team is not only helpful for the client; it can also make the job of the agent a lot easier.
"Sometimes agents can be in a tough position to fully understand clients in this space as it can be rather complex," Elliott says. "Having the relationship with risk control gives clarity and provides the agent other perspectives of the businesses operations which allows the agent to explore all insurance solutions available. It is a win-win for the client and the agent."
To read more on the life science market, check out Why you should only partner with a leading insurer.