E-Customizing Program Coverages with Speed to Market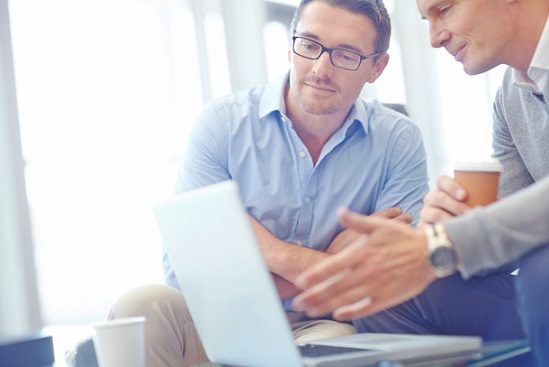 When a client chooses to work with an insurance broker or agent, one thing they are looking to avoid is frustration. After all, they have turned to you for expertise, for insight, to take into account their unique needs and specific circumstances. The emphasis is on you to deliver – but you can only do so with the right resources in the right places.
That's why Great American Alternative Markets, a member of Great American Insurance Group, is working with brokers, agents and/or program administrators of specialty programs to enhance communication and facilitate a smooth process.
Looking for commitment from your program carrier? Learn how the right carrier partner can grow your program, or help you start a new one. Learn more by downloading the special report.
What's the problem?
It's not uncommon for carriers to centralize processes for efficiency purposes, but the underwriters and management of that program are deep within the organization. The mindfulness and urgency of the program is at the front-line, but the detailed work and comparison of forms and coverages is in the ivory tower. As such, the process is often long, tedious and the outcomes are not communicated regularly or consistently in terms of what can be done and when – if at all! All of this results in a program that often becomes stagnant or possibly obsolete – just as a competing program may be moving forward and addressing emerging exposures.
The pain is not just physical and emotional but can be financial too. An inability to get the job done can compromise market share and, therefore, revenue.
John Tateossian, First Vice President for the National Elevator Insurance Program, states, "Expertise and efficiency are critical. Anytime we seek out a new carrier, among our top priorities is to seek out a market that could dedicate the resources, knowledge and urgency that our program needs and deserves. Our team at Great American Alternative Markets was willing and eager to roll-up their sleeves and put in the work to keep moving forward."
What's the solution?
Great American Alternative Markets is addressing this issue head on by offering coverage reviews, evaluations, form comparisons and more – all conducted on the front-line, side-by-side with underwriting, marketing and claims.
"Our business model is designed to engage our agent or program manager in the process early and frequently, work together to target achievable timelines and to manage the implementation on a state-by-state basis, if warranted," explains Jay Bombard, Divisional VP and Underwriting Relationship Manager with Great American Alternative Markets in Windsor, Connecticut.
With Great American, the approach sees comprehensive and corporate resources reserved for actual filing, monitoring and responding to the various states. All along the process, the underwriting and product team are monitoring state requests and providing supplemental information as quickly as possible to keep the process moving forward.
"Alternative Markets offers a truly one-stop team approach. My product team not only works with our internal team of underwriters, processors, and the relationship manager on each program; we also work with the clients themselves on the development of their unique program requirements," says Brian Fuller, Divisional VP Product Management with Great American Alternative Markets.
The results
In Great American's Alternative Markets program model, all stakeholders, both internally and externally, are involved in product development and filing. This keeps everyone apprised regarding progress, hurdles and barriers. In their mind, the more communication the better – and the results pay off.
John Tateossian summarized his transition to Great American: "Our large 50-state elevator program required multiple customized coverage forms. Directly working with the Alternative Markets team at Great American we were able to draft and file several manuscript forms (some of which had state- specific versions) in a collaborative and expeditious manner. The process was so efficient that we were able to start issuing business within six months of our initial conversations relative to the program."
Whether a program is a rollover from another market or an existing one with enhancements, the process and the people work as one to get the job done - on the front line - as quickly and as efficiently as possible. If you'd like to find out more, reach out to Great American Alternative Markets today at GreatAmericanCaptive.com.
Great American Insurance Group, 301 E. Fourth St., Cincinnati, OH 45202. Policies are underwritten by Great American Insurance Company, Great American Assurance Company, Great American Alliance Insurance Company, Great American Insurance Company of New York and Great American Spirit Insurance Company, authorized insurers in all 50 states and the D.C. The Great American Insurance Group eagle logo and the word marks Great American® and Great American Insurance Group® are registered service marks of Great American Insurance Company. © 2018 Great American Insurance Company. All rights reserved. 5591-ALT-4 (8/18)