Insurance data is valuable but how can brokers get ahold of it?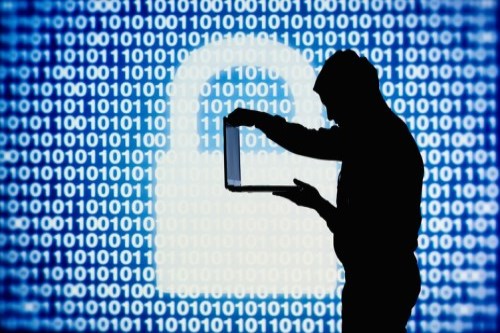 If there's one key buzzword in insurance right now, it would have to be: "data." We're constantly informed of how data is a fundamental source of value with clients not only looking for policies that are tailored towards their needs, but also expressing frustration when the data being held about them is inaccurate.
Clearly data is vital if you want to thrive in the modern insurance landscape – but, as a broker, just how do you gain access to that information? Most program administrators and agents have a good sense of what premiums are being produced and paid, but when it comes to the details of the program and the claims data – that is all together another story, and one that Great American's Alternative Markets Division is keen to change with its specialty approach designed for brokers, agents and program administrators.
Great American's Alternative Markets, a member of Great American Insurance Group, sees data as a critical piece of the relationship for both the program administrator and the firm itself. As such, it has introduced a dedicated program analyst who is willing to examine claims data and to pull together meaningful analytics that can help the agent or broker identify pain points or ways to improve the program in terms of coverage or to better understand unanticipated exposures.
Looking for commitment from your program carrier? Learn how the right carrier partner can grow your program, or help you start a new one. Learn more by downloading the special report.
"As a leading insurance carrier, we are embracing data strategies to drive experience and outcomes for our internal and external stakeholders," said Terra White, Senior Divisional Claims Relationship Manager. "Our ability to extract data allows us to create customizable, drill-down dashboards and analytics for our agents."
This approach has already earned rave reviews among Great American's national winery and brewery program, according to Larry Chasin of Pak Programs. "Great American's Alternative Markets' Account Services department, led by Terra White, fit neatly into our already extensive ecosystem. We are thrilled to be working with Great American, as Terra's data expertise addresses the rapidly expanding world of data solutions. It is a truly collaborative relationship."
The value proposition of data transcends the various types of programs served by Great American's Alternative Markets. For example, a member-owned group captive, Bodega, administered by Tangram Insurance Services, benefits greatly with robust carrier data especially given its heterogeneous nature.
According to John Shea, Senior Vice President of Tangram, "Having access to the data on the front line can allow the group captive owners to see first-hand the types of losses the group is experiencing and the analytics assist in proactively identifying how those losses can be mitigated or avoided in addition to providing guidance with future group captive member prospecting and pre-qualification."
The bottom line is that data is captured but rarely utilized to its potential. The goal is to mine data that can become actionable, whether it be for changing future results or forecasting trends. Great American's Alternative Markets wishes to assist clients with meaningful data so that is can be paired with purposeful action.
If you wish to learn more about how data can carry your firm forward, reach out to Great American's Alternative Markets today.
Great American Insurance Group, 301 E. Fourth St., Cincinnati, OH 45202. Policies are underwritten by Great American Insurance Company, Great American Assurance Company, Great American Alliance Insurance Company, Great American Insurance Company of New York and Great American Spirit Insurance Company, authorized insurers in all 50 states and the D.C. The Great American Insurance Group eagle logo and the word marks Great American® and Great American Insurance Group® are registered service marks of Great American Insurance Company. © 2018 Great American Insurance Company. All rights reserved. 5591-ALT-1 (8/18)