Filling a void: BOP and the small business market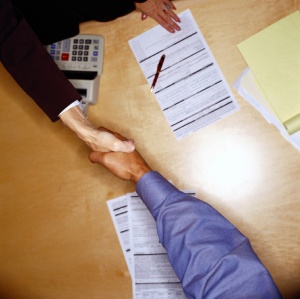 American office, retail and service organizations fall under a vast umbrella, from barbershops and medical practices to florists and photographers. Business Owners' Policy (BOP) can provide comprehensive coverage solutions for each of these lines, however, through value-added services tailored to each organization's individual insurance needs.
The leading provider of this coverage designed its BOP to serve as a competitive offering that can be enhanced and specialized as required by the business client's particular risk profile.
"We have a full-fledged BOP," said by David Charlton, division president, ACE Commercial Risk Services. "The goal of this is to have a standard market BOP with features such as actual loss sustained on business income, while also offering additional coverages such as cyber, EPL, E&O and CPL Environmental."
ACE's ability to offer a multitude of products in one package sets the CRS Division apart from competitors, and brokers appreciate that they can pick and choose among them based on client needs.
"So really what we're doing is building a product to look at the specific needs of the industry segment, and it's very much an a la carte to the broker, they can pick and choose coverages based on the types of retail or service risks they may have on their desk at that time," said David Roberts, assistant vice president of underwriting at ACE Group.
While many entrepreneurs have been reluctant to obtain coverage for exposures due to the cost prohibitive nature of such policies, ACE is able to offer competitive premiums due to their size and scope in the marketplace.
"Large companies really fund the value-added services that we can bring into the small business space," said David Lupica, group president for Commercial Risk Services, ACE Group. "Services such as our EPL Assist hotline, our mobile application for overseas travel, third party cyber-attack services, environmental clean-up services, etc. these don't come cheap."
Since ACE Group is a 30 billion dollar underwriting company it can offer these multifaceted services at a reasonable rate.
"Many times the vendor services will cost you more than what you're charging for your product, but because we're providing these services to our large clients, we can tack them onto our small business units for an incremental cost," Lupica said. "We bring the strength and might of a large company to the small business space.
To learn more about ACE Commercial Risk Services, please view an informational video here