Small business, big coverage: ACE's Commercial Risk Services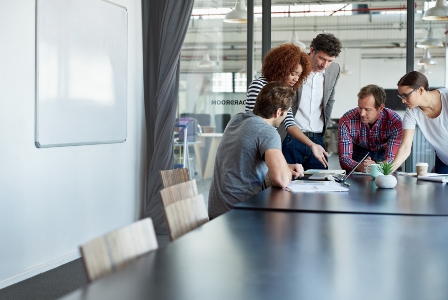 Research shows that 50% of American small businesses fail within the first five months of operation. With all the stresses and concerns that accompany entrepreneurship, business owners need insurance coverage that they know will protect them against the multitude of risks present in today's marketplace.
ACE's Commercial Risk Services offers just the solution. Launched only five years ago, CRS has already been widely celebrated by brokers as a much-needed offering for small business clients – and with most products provided on a quick, intuitive platform.
"When you look at the number of products that ACE writes, and the fact that we made our bones in being a specialty writer on tough to place businesses, then mix that with the added efficiency we built within CRS, it's been an incredibly valuable proposition for brokers," said David Lupica, group president for CRS.
Brokers have the added benefit of establishing a lasting relationship with their insurer and knowing that business clients will retain protection no matter if they evolve or expand in size because of ACE backing.
"When you go to other small business insurers, the minute that company either grows or becomes more complex, it gets kicked out of the unit and is back in the market with no goodwill built up with any carrier," said David Lupica.
ACE, on the other hand, will adapt its policies to match companies' evolving needs.
"What we tell people is: you never grow out of ACE. We started as a large company writer and moved down to this small business space. And so as your company grows, you grow up within ACE," David Lupica said.
All of this amounts to coverage that's completely unprecedented in the small business sphere.
To learn more about ACE Commercial Risk Services, please view an informational video here