Special events need special insurance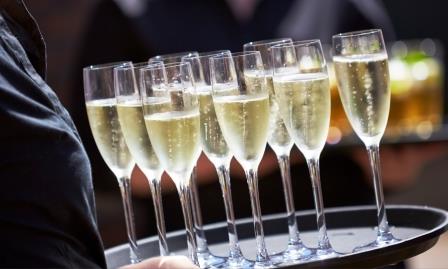 Look at any newspaper, any radio station website, any church or coffee shop bulletin board and you will see upcoming community events, from 5K walks to benefit the animal shelter to free jazz concerts on the lawn of the local winery to a retirement party at the golf course clubhouse.
What all of these events have in common is that they need insurance.
K&K Insurance
has been offering such insurance for decades, and the company goes out of its way to make it easy for agents to secure coverage for their clients.
"K&K offers e-commerce websites so that agents can simply go online and fill out a quick application and purchase coverage on behalf of their clients instantly," said K&K Marketing Manager Lorena Hatfield.
She said agents can use paper applications if they want to, they can call in and speak with someone if they want to, but that they can also get coverage for most special events entirely online. "It makes it very convenient for the agent, and they can earn a commission through our website."
Knowing that many agents have never secured this type of insurance for a client before, K&K Senior Vice President for Mass Merchandising Mark Beck said the company allows even agents who have never done business with K&K to go online and buy insurance once they complete a simple online registration process.
"They need to register so they can save any quotes they might work up, as well as save any purchases they make. There isn't any prescreening process. It is an open market and they can conduct business with us easily, even the first time they do it," he said.
"A lot of
insurance companies
handle special events differently. Standard companies might require a volume commitment. We don't do that. We are in a specialty niche area and we know that any given agent might run across an account or a client that might be a fit for one of our programs occasionally so we try to keep the transaction and the interaction as simple as possible," he said.
Beck said the need for insurance is often driven by the venue or the landlord. He said K&K insures more than 10,000 special events every year. "You generally don't know you need insurance for a party until you try to rent a space and the owner or landlord of the facility brings it up," he said. Mostly, he said event organizers need general commercial liability coverage to protect the landlord as well as the event's organizers and sponsors in the event a participant is injured, the venue is damaged, or anything else triggers potential litigation.
Beck said online coverage options skew toward smaller events. Full marathons, arena concerts, monster truck events and things of that like would all need to go beyond an online application. "Generally if we can't cover it with an online application, an agent just needs to pick up the phone and someone at K&K should be able to handle it," Beck said.
"For the most part the
online program
is going to cover smaller, lower exposure events that agents might come across—retirement parties, graduation parties, where an agent's client might want to host a party somewhere and they rent a facility, maybe space in a hotel, and the hotel is going to ask them to have insurance," Beck said.
"Special events can come in all shapes and sizes from 50 people in an apartment complex clubhouse to a bluegrass festival or something like that with several thousand people," he said.
Beck said the requirement for higher insurance limits is often greater in large metropolitan areas where people are more familiar with liability risk than in smaller towns where landlords might not be as aware of risk. "Wherever you are, though, it is becoming more and more common for venues to require liability insurance."
Beck said the fact that most event organizers may not realize they need liability insurance creates a big opportunity for agents.
"We do small craft shows where a local community group wants to hold the fair at a church, and the church says 'if you are using our parking lot, we want you to have insurance.' You may just have a small little barbecue contest or festival—and wherever you set up, it is typically going to be on someone else's property and they say 'I want to be protected.' Most people hosting events are going to have to show proof of insurance, and most of these landlords are going to ask to be named in the policy as an additional insured. A lot of people charge extra for that documentation, but we don't. It is one price and you are done," Beck said.
He said a lot of facilities require higher limits than someone might have under their homeowners' policy. "We start at $1 million and go up to $5 million in coverage for these small events," he said.
"A very common call we get is an agent has a big client who calls and says 'my daughter is getting married and I'm renting a facility and they say I need insurance. Where do I get that?'
"The agent needs to accommodate that client," Beck said.
While it isn't part of this online program, K&K also is also able to insure many of those entertainment venues, from small-town social halls up to major stadiums and coliseums that are home to professional sports teams.
"As someone insuring venues, we like to see a clause that says people renting the venue for an event need to bring their own insurance," Beck said.
A lot of times, a landlord will require everyone involved in an event to have insurance, whether it be a wedding singer or a birthday party clown, and K&K can provide coverage to each of those people as well.
"When you talk about expertise, it is important to mention that K&K has an in-house claims staff with extensive experience in our very specific sports and leisure activities," said Hatfield. "We are very familiar with the ins and outs of handling claims and resolving issues correctly and as quickly as possible, and that is not something every insurer can say, especially not the standard carriers. This is what we do," she said.
"Our people understand special events," said Beck. "From the agent's perspective, working with someone who does just this, nothing else, can be very helpful. Our underwriters can help them through this. If an agent has never worked with special events like these, we can walk them through what to look for, what to ask for, etc."