Motorsports: 3 easy accounts for producers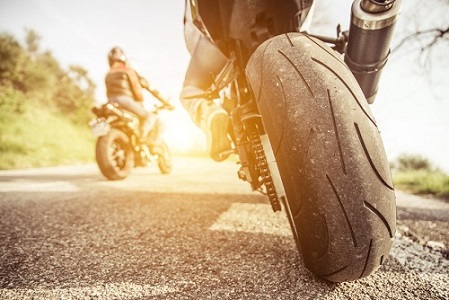 In 1952, motorsport enthusiasts Nord and Teddi Krauskopf began looking for ways to provide benefits for their fellow drivers. As they marketed their benevolent fund, their efforts morphed into the nationwide sports and recreation insurance force that is K&K Insurance.
Today, K&K employs 32 workers who specifically handle motorsports accounts and boast a 35% market share of the 1,250 racetracks in the National Speedway Directory.
Along the way, employees have learned something about the best opportunities for agents and brokers. According to K&K's Motorsports Vice President Paul Underwood, the insurer does much of its writing direct, but three areas come to mind where producers can and have made a difference.
1. Corporate sponsors
The most common way agents and brokers come into contact with motorsports is through sponsorships performed by their corporate clients. The event promoters themselves often include corporate sponsors as an additional insured on their primary policies, but in the event a claim is actually filed, it may not be enough.
"Most people feel their marketing activities are covered by general liability, when in fact these policies limit coverage for that," Underwood said. "There are generally lots of additional insureds on the primary, so our sponsor liability policy provides motorsports-specific coverage so that [the corporate client] is not sharing other limits."
Actual limits vary wildly, Underwood said, ranging from $1 million to $25 million, based on both the nature of the event and the level of protections companies seek.
Underwood has also noticed an influx of requests from corporate clients seeking sponsorship liability coverage for non-motorsports activities, such as 5Ks or charity runs. As many corporations likely don't know they can combine their liability for multiple events under one policy, an agent becomes especially useful.
"Agents may see something that might trigger them to suggest that approach," he said.
This becomes especially important if a sponsor chooses to set up an onsite vendor space and hand out marketing materials. In this case, a sponsor liability policy with a "primary aspect" of vendor liability allows clients to keep the risks out of the corporate GL, consequently protecting their deductible.
2. Motorsports parts manufacturers
Another area K&K does quite of bit of broker business is with manufacturers of specific motor parts. Whether that's specialized exhaust pipes or safety nets, these manufacturers may come under fire and tailored coverage is especially important.
"Things like this are a little more difficult to place in the standard market," Underwood said. "But, half of our products liability coverage is motorsports-related."
3. Small, local racing teams
Finally, producers looking to get at the heart of the racing culture can look to bring on small, local racing teams. These "mom and pop" hobbyists typically need coverage for the vehicles themselves, as well as an inland marine policy for storage and transport.
Slightly larger teams may have more expansive exposure.
"Bigger teams may have their own racing shop, which means property insurance, liability and storage," Underwood explained. "They're also more likely to buy additional sponsor liability and purchase auto coverage for vehicles and trailers."
Small levels of disability coverage and workers comp may also serve to cover the many volunteers who typically work with racing teams.