Peanuts, popcorn, insurance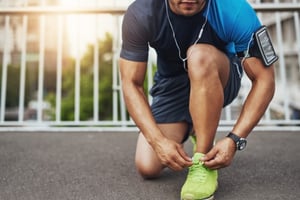 Sports in America are ubiquitous. No suburban field goes unused on a sunny or rainy weekend morning. From soccer to softball and touch football, every kid seems to play sports. Weeknights see their parents on the same fields playing in recreational leagues.
One way or another, every team and every league needs liability coverage.
K&K Insurance
provides coverage to some of America's most iconic professional sports teams and arenas and also to thousands of little league and rec league teams.
"We are seeing a lot of talk about concussions," said Sr. Vice President of Mass Merchandising Mark Beck. "Right now we are taking a position that it is something sports organizations should be very conscious of. We are asking questions to make sure--particularly when dealing with sports that are more prone to concussions—that they have concussion awareness programs in place, that they have procedures in place to remove the injured player from the field of play until they are checked out, but we do not exclude coverage for concussions in our online programs."
Beck said K&K is seeing different approaches from different carriers that are serving the sports industry, with some carriers excluding concussions, and some restricting coverage on a sport-by-sport basis. "At this point, we are still offering the coverage as part of a package. The big thing there is getting coverage for the defense costs if there are allegations. Arguably the more aware everybody is about the risks, the less prevalent lawsuits should be. We have not seen the small independent leagues seeing much claim activity, but the risk is there," Beck said.
"K&K offers e-commerce websites so that agents can simply go online and fill out a quick application and purchase coverage on behalf of their clients instantly," said K&K Marketing Manager Lorena Hatfield.
While
K&K offers programs
to very large national organizations, the programs offered online are for smaller teams, leagues, camps, clinics etc. Agents working with large professional or collegiate organizations don't do it online.
The vast majority of K&K's online sports clients are small youth leagues and teams. "We stop short of doing adults in tackle football and things like that," said Beck. "We let someone else underwrite adult tackle football."
Most of K&K's work with sports teams and leagues involves providing coverage for claims that may result from participant injuries. "We provide participant legal liability to protect the team and/or league should a player sue because of an injury, and we also provide excess accident medical coverage, to pay for eligible medical bills so people are less likely to run off to an attorney to file a lawsuit," said Beck.
"When you talk about expertise, it is important to mention that
K&K has an in-house claims staff
with extensive experience in our very specific sports and leisure activities," said Hatfield. "We are very familiar with the ins and outs of handling claims and resolving issues correctly and as quickly as possible, and that is not something every insurer can say, especially not the standard carriers. This is what we do," she said.
"Our people understand sports," said Beck. "They understand things like waiver and release forms which may be critical in the successful defense of participant injury claims. From the agent's perspective, working with someone who does just this, nothing else, can be very helpful. Our underwriters can help them through the underwriting process. If an agent has never worked with sports teams and leagues, we can walk them through what to look for, what to ask for, etc.
"Every community has youth sports teams. We have good programs for agents to sell when they look around their community and see who is operating teams, leagues, clinics and camps," Beck said.
In addition to programs designed for organized sports teams, leagues, events, etc, he said K&K also has a program specifically designed for competitive and non-competitive walks and runs.
"We provide coverage to some of the largest marathons in the US through our sports division and realized that smaller 5k and 10k runs and nonprofit fundraising walks needed insurance tailored to their specific needs," said Hatfield.
"As summer comes into play, agents will see fundraising walks and amateur sports events in their communities," she said. "There is nothing but growth there."
"Agents should just look around at what is happening and ask organizers if they have insurance," agreed Beck. "Younger agents who need to generate activity can go out and ask local teams, event organizers, instructors at gyms whether they have insurance. It is an easy question to ask, and fun subject matter."
He said a lot of sports teams and leagues are under the jurisdiction of nonprofit organizations, and that K&K can also provide directors' and officers' coverage for those organizations.