Themed attractions: 5 ways agents can help clients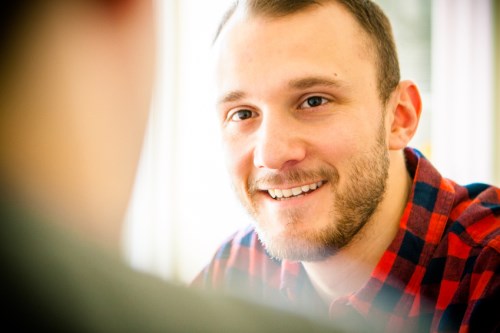 Themed attractions are not limited to Orlando or Southern California, and the vast majority of them are a fraction of the size of a Disney-type operation.
But no matter how big or small the scope of a themed attraction, it needs specialized insurance coverage. And agents who approach these attractions with offers to review coverage will often find the coverage they have is inadequate, inappropriate or way more expensive than it needs to be.
The agent has a chance to become the hero and gain a new client in the process by offering solutions that provide coverage specifically tailored to the needs of the attraction that may end up saving the client a lot of money, as well.
Themed attractions are more common than you think. From the more common seasonal haunted houses and corn mazes to the more unusual amusements such as zip lines over alligator pens or animatronic dinosaur exhibits, every community has its share of attractions. And don't even get us started on that slice of Americana that is kitschy roadside oddities (world's second-largest ball of twine, anyone?).
These are unusual risks to be sure, but they're all buying insurance from someone. It might as well be you.
Here's a look at 5 ways agents can position themselves to help these types of clients while adding a nice addition to their book of business.
1. Offer to review their current coverage.
When you come across a themed attraction, inquire about what are certainly unique insurance needs and offer to provide a review that could save them a lot of money.
"You never know what type of coverage they have until you approach them," says Warren Mead, senior underwriter at K&K Insurance Group, Inc., in Fort Wayne Ind. Mead, who specializes in underwriting themed attractions, says most of the time, the proprietor of a themed attraction will have found coverage somewhere. Sometimes it will be a good, specially designed program, but often it ends up being an inefficient patchwork approach that leaves important coverage gaps.
2. Do your homework.
When an agent identifies inefficient coverage, it presents the perfect circumstance to come in and offer real value to the client.
In these situations, Mead says agents should do their homework by checking out the available markets and whittling down the choices to an A, B or C instead of presenting the client with a confusing array of a dozen or more options.
"No one wants to sort through 15 different companies," Mead says. "Get to the best available options and make their decision easier. That's going to get them off to a good start."
3. Providing the underwriter with complete information.
Agents need to remember that the underwriter will be carefully combing through all the elements and activities of the attraction to really drill down on the unique nature of the operation and pin down the exposures. This makes it vitally important to gather good information up front.
"We don't want to burden the agent or broker, but we need to be able to get enough information so we can paint the client an accurate picture of what the coverage will look like," Mead says. "I tell the agents and brokers, the higher-quality info we can provide to the [carrier], the better chance the [carrier] is going to want to provide that coverage and give a really good, competitive quote."
4. Strive to provide a streamlined program.
Do you think a client would rather have to maintain three different policies from three different companies covering different risks, or have it all covered within a single comprehensive policy?
"In the standard market the agent or broker might have to get two or three different policies to do something that we might be able to do in a single coverage," Mead says. "Our programs are designed to be very comprehensive and provide all types of coverage in one policy."
Working with companies that specialize in coverage for market segments such as themed attractions make it easier to provide tailored coverage in a streamlined fashion.
5. Utilize the expertise of a specialist.
While an agent might not typically deal with themed attractions, companies that specialize in this type of risk exposure deal with them every day. And they are more than willing to offer their expertise to help an agent close a sale.
"This might be the only time [the agent] ever sees this kind of thing. We can help them be more comfortable," Mead says. "This agent or broker is going to be sitting in front of this client and explaining the coverage to them. We want them to succeed with the client."