3 poor reasons agencies aren't investing in insurer connectivity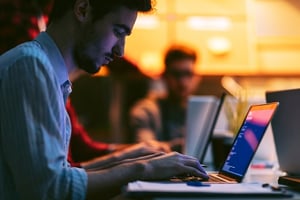 In many ways, the relationship between insurance companies and their agency partners has never been stronger – greater underwriting expertise and advances in claims management have satisfied agents in their top priorities, and continued investment in the agency channel has spurred greater trust between the two.
Yet there is one increasingly important area in which carriers and agents have failed to, quite literally, connect: technology.
The frustrations among independent agents vary. Some cite expense as a barrier, while others fear their jobs may be made obsolete by new technology. Still more are not aware such offerings exist, or see too many glitches when they do attempt to connect.
While there is a great deal of work left to be done in improving insurer connectivity, it's important to note that the benefits of agent-carrier ­automation are already very real, says Michael Howe, senior vice president of product management for software developer Applied Systems.
"When you speak with the early adopters of technology, it's remarkable to see the time and costs savings they've been able to achieve," said Howe. "And most of it is available through technology agencies already have. The biggest barrier to technological adoption right now is inertia."
For agencies struggling with that inertia, here are three reasons they should be paying attention to new developments in insurer connectivity.
1. Your customers want it
It may not be directly apparent, but the improvements agencies make with their carrier partners end up having a direct effect on their own relationships with clients.
Real-time rating allows agents to quote policies more quickly and accurately, market search tools provide more well-rounded coverage options, and download gives agents access to up-to-date information that improves relationships with clients and supports the core value of the agent.
All of that answers changing consumer expectations, which require insurance agents to be more nimble and reactive than ever before.
"What's happening in the channel is existential," said Howe. "You can have the greatest advice of any insurance agent in the world, but if you're still operating like it's 1980, your customer is going to leave you."­
2. It saves you time and money
Data on the improvement in productivity seen as a result of insurer connectivity is almost endless. Real-time technology saves agencies an average 53 minutes per day per employee, ACORD eDocs and ACORD messages download saves 60% of agents at least an hour, claims download saves 45% of agents the same and commercial lines download – perhaps the most efficacious of all – saves 67% of agents at least an hour.
Market search tools, meanwhile, allow agents to quote more policies, leading to a bigger book of business and greater commission payments.
3. It will make you a better agent
With the attendant significant time savings, some independent agency employees have worried that insurer connectivity will make their jobs obsolete. After all, with real-time quoting technology and instant policy download available, as much as 80% of a worker's day could be freed from paper shuffling.
Agents, too, stand to inherit at least one or two extra hours a day.
Instead of fretting over job loss, however, employees should concentrate on the extra opportunity to serve their client base. After all, that's the true core value of the channel, says Howe.
"You will always need someone to help you make smart choices in the complicated world of insurance," Howe said. "With additional time available to them, agents can continue to focus on being that trusted advisor, doing what they do best and letting technology do what it does best."