60% of commercial appetite submissions are declined by insurers – here's how to fix it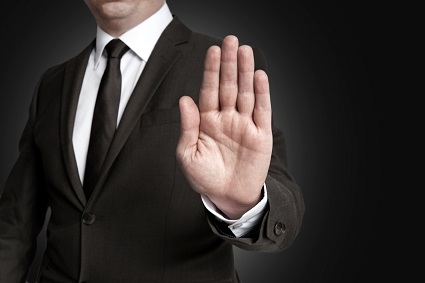 One of the most fraught aspects of the agent-carrier relationship is identifying market appetite for commercial risks. Historically a costly process in terms of time and money, insurance agents would send applications to a wide swath of carriers only to find 60% of their submissions declined. In many cases, agents would repeatedly turn in frustration to the same carrier, willing to exchange competitive, quality coverage for the assurance of guaranteed approval. And when new risks came through the door, some would turn potential clients away.
That's still the case in many offices, but industry software houses are seeking to ease those pain points with new market search tools that give agencies a powerful advantage in identifying appetite and sourcing risk.
With market search capability, agents can skip outdated carrier risk guides and access a search engine-like platform that matches risk with interested parties.
At the forefront of these changes is IVANS Market Appetite. Released just last year, this tool is accessed through agency management systems and allows agents to enter a client risk and instantly see a list of insurers, MGAs and wholesalers with appetite for that risk. It has proven extremely popular with the industry, already boasting 2,000 agency users within 11 months of its launch.
One of the most obvious draws for the product is the significant times savings it creates, said Matt Foran, vice president of IVANS.
"The average amount of time it takes even to send an email to get a submission is five to 10 minutes, and the average amount of carriers consulted on marketed submissions is six to eight," Foran said. "That's a lot of time."
But there are two other elements associated with market search tools that benefit agencies. One is a degree of competitiveness: instead of going to six to eight carriers with every submission, agents can more quickly identify the best carriers and instead present four quality options from insurers with a track record for excellence.
The other benefit is the empowerment of the agency to take on new and different types of risks.
"We had one Denver agency who told us that, traditionally, he would turn away any inquiries related to fire suppression," said Foran. "But when he got Market Appetite, he was able to pull up a number of carriers who were already working that area. It turned out to be the largest account he's ever written."
All told, market search tools can grow business, boost revenue and productivity, raise an agency's profile and allow producers to better compete in an increasingly smaller world.
And as more carriers express interest in making their offerings available in this way, the benefits only stand to increase.
"Right now, we're seeing about four searches per user per month," Foran said. "That's going to expand as we see more carriers, lines of insurance and classes of business grow in the database."