Agencies losing on productivity as 59% of download connections go untouched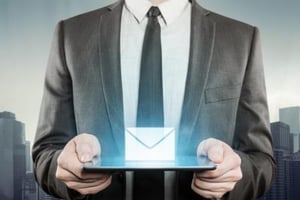 Despite widespread satisfaction with their leading carriers, independent insurance agents have serious reservations about insurer performance in technology – particularly when it comes to download capabilities.
An October survey from the Professional Insurance Agents suggests that technology is the worst-performing area among carriers, while a similar study from Channel Harvest in August shows agencies expect more from their insurers when it comes to download and other technology.
While it's clear there is great room for improvement, independent agents may be surprised to learn just how many automated processes are already available.
According to the most recent data from IVANS Insurance Solutions, a division of Applied Systems, there are more than 1.8 million download connections available in the marketplace. That translates to thousands of opportunities to download multiple lines of business from each insurer to the agency management system, including personal and commercial lines, claims transactions, and ACORD eDocs and messages.
While 94% of agencies today use at least one type of download processing technology, IVANS data indicates that 59% of available connections are not yet activated by agencies.
"When you think about information sharing in the electronic age, it's obvious that there is a good return on investment for any form of automation – but that's particularly true for download," said Thad Bauer, vice president and general manager for IVANS. "In many agencies, there are people whose sole job is to log in to several different carrier portals, retrieve key policy information, and pass it along to the consumer. Now there's no need for that, and no costs associated with making download connections. If an agency has an agency management system, they've already invested."
Making those connections involves some simple configuration of the agency management system, and each year, more companies are doing just that. While personal and commercial lines download continue to lead the space, claims download transactions have grown by 63% since 2013 and ACORD eDocs and ACORD Messages by an astounding 576%.
The time and cost savings here are significant. IVANS data suggest 45% of agents save at least one hour per day with claims download, while another 67% save at least one hour with commercial lines download.
It's ACORD eDocs and ACORD messages download that may have the greatest impact on agencies, however. An estimated 60% of agents save at least one hour a day using these download capabilities, and Bauer said its effects continue to "blow agencies out of the water."
"Being sent notifications of pending cancellations is an especially huge deal, because a cancellation costs everyone," he said. "If the agent becomes aware of the issue through an e-message, however, they can work with the insured to make sure the bill is paid and fend off cancelation. That results in huge, huge savings."
In fact, one user of eDocs and messages download told IVANS the technology had resulted in a 3% approval in his agency's bottom line.
Looking ahead, Bauer anticipates the number of agencies using download technology will grow at a rapid rate. New carrier partners are pouring in all the time, including The Hartford, which announced in September the availability of eDocs download capabilities with Applied Systems software.
Agents need to be watching these developments if they want to thrive, he stressed.
"As an industry, we just have to be there," said Bauer. "The core value of an independent agent is knowledgeable, personal customer service and it's becoming more clear that to provide that, we need technology that makes it easy to d business quickly and efficiently."