Altar'd State slaps insurer with $28 million lawsuit | Insurance Business America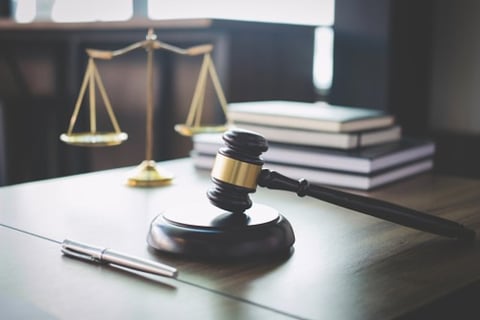 A national women's fashion boutique is suing its insurer for $28 million over wrongful denial of coverage, alleging that the insurer denied the retailer's business interruption claim for pandemic-related losses just days after it was filed.
The retailer, Altar'd State, said it filed a business interruption claim with Hartford Fire Insurance Company after it was forced to close its businesses in spring due to the COVID-19 pandemic. But the retailer was denied by the insurer despite "paying substantial premiums to protect its business," a statement said.
"Altar'd State purchased a comprehensive program of business insurance from Hartford including business interruption insurance and coverage for extra incurred expense," said Provost Umphrey Law Firm equity partner Bryan Blevins. "Hartford is ignoring specific policy language that covers Altar'd State when they were forced to temporarily close 119 stores in 37 states as a result of the COVID-19 pandemic."
Provost Umphrey Law Firm and national counsel Morgan & Lewis filed the lawsuit on behalf of Altar'd State in the Eastern District of Pennsylvania, Philadelphia Division.
In a statement, Provost Umphrey Law Firm maintained that it was the actions of civil authorities – prohibiting access to non-essential businesses such as retail stores like Altar'd State – that led to the retailer's losses. The law firm added that Altar'd State "suffered direct physical loss of and damage" to locations insured by Hartford Fire Insurance.
"It is clear that neither Hartford nor the insurance industry has any interest in investigating and paying valid claims," said Blevins. "In this case, Hartford decided to deny coverage in less than 72 hours, without review of a single document or investigation of a single Altar'd State location."
This is not the first time Hartford Fire Insurance has been sued over business losses related to the pandemic. In May, legal firm Magna Legal Services filed a lawsuit against the insurance company and the broker who helped secure the policy, claiming that neither the insurer nor the broker explained that the policy had exclusions for viruses or civil orders related to outbreaks.
Read more: Insurance broker hit with lawsuit over coronavirus exclusion clause
That lawsuit was later withdrawn by Magna Legal Services, which told Insurance Business America that it would continue to use Hartford Fire Insurance for liability coverage and life insurance.