Are regulations detrimental to employee benefits businesses? | Insurance Business America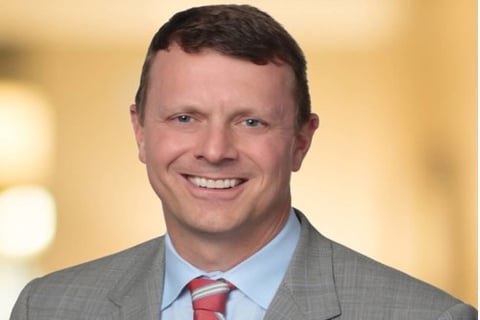 To misquote Anton Ego's line from the Disney/Pixar classic Ratatouille: not everyone can become a great insurance professional, but a great insurance professional can come from anywhere - even from the field of history.
That is the story of Ned Sander, who graduated from the University of Washington with a degree in History. He found his way into an insurance agency when applying for a sales-related job but eventually got booked for an interview with Pettit-Morry Co. in Seattle.
The company, which was sold after some time to Acordia, and then later became Wells Fargo, had an MGA program which intrigued Sander. With little knowledge about insurance, he took a leap of faith - fast forward to today, and he holds the executive vice president position at AHT Insurance
Sander led the establishment of AHT's Seattle office in 1999, helping it grow to what it is today - a leading insurance services firm in the Pacific Northwest. Insurance Business had the chance to talk to Sander to learn more about his career and insights about the industry.
What do you think are the most challenging issues facing the insurance industry today?
Government regulation is a big concern in the employee benefits business. The property & casualty market functions very efficiently without heavy government involvement, so to a degree we can continue to allow the free market to deliver solutions in the healthcare and employee benefits arena. I think that is critical for continuing to reduce the healthcare cost burden on US business. If we can convince the investment community that government will not try to control healthcare delivery, the inflow of investment and competition in health insurance should drive both cost reductions and great healthcare all at once.
What are your hopes for the insurance industry moving forward?
We need to push ourselves from a data analytics and technology services standpoint. It is hard sometimes with the ongoing weight of existing client work to make time for strategic investments and thinking, but if we do not develop solutions, other technology-based organizations will. Sometimes these entrants do not understand the insurance side of the equation which can lead to confusion in the market. In general, if the insurance professionals could also push the data and technology envelope, that would be a win-win for all stakeholders.
What advice can you share for those wanting to join the insurance industry?
Insurance is a vital lubricant in the global economy, but needs innovation just like every other industry. Learn and innovate are my key mantras to younger hires looking to have game changing careers.
What are some effective solutions you've seen in getting young people to enter and stay in insurance?
Consistent ongoing training and opportunities for growth have been key for our younger new hires. AHT offices are in high growth cities, so young professionals have a lot of career options. I think the young professionals have liked our culture, which does have a balance in serving our local communities and has a very strong focus on always doing what is best for the client and their employees. These underlying core values have been important to the younger hires in them seeing insurance as an important cog in the life of our community.
Tell us briefly about your company and its role in the insurance industry. What makes it different from other companies in the same space?
AHT is a full service insurance broker serving niche industries, namely technology, healthcare, non-profit, real estate and financial services entities. Our value proposition lies in our platform which provides professionals an opportunity to perform both as individuals and as a team. The value we have delivered to the market are innovative solutions and a deep, consistent trust level with both clients and underwriters. We have also been an effective option for clients in the international realm, where clients have really liked our model as an option versus the risk manager centric platforms of the multinational brokers.
Before getting your certificate in risk and insurance, you studied history at the University of Washington. How do you think your background in history helped you in your career?
History is a major that requires a lot of reading, writing and critical thinking. These are all skills that are very important in an insurance career, perhaps even amplified for a broker where you are constantly analyzing "histories" of clients and then preparing written "thesis" for underwriters. Being able to tell a story and argue for it is well worn practice being a history major, so ironically, yes, the degree did provide great training for my insurance career.
What is your professional goal this year?
We have several initiatives around internal operations improvement and talent development, the latter across the board in operations, client service, and new business production. As in most years, talent attraction and development are the key goals for a professional service firm.
If you were not working in the insurance space, what would you be doing now?
Probably would have started some other company. I am an entrepreneur at heart and enjoy controlling my own destiny while building something of lasting value.
What are your passions or hobbies outside insurance?
Skiing, golf, hiking, generally most things outdoors. My wife and I have five children so have had a lot of joy in sharing these passions with them. On the community side, I have been most involved with our local high school and volunteering there, including three years as the freshman football coach.