County records hold useful information about prospective clients | Insurance Business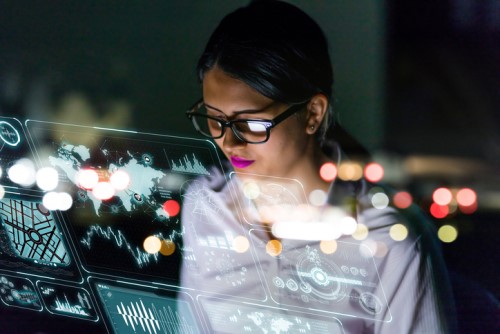 The wealth of information found in public records, through social media, and via Google Maps, about Americans and their properties holds a ton of value for insurance professionals. One platform has harnessed that data and made it accessible so that potential clients are even easier to find and evaluate.
The concept for Risk Lookup – that there had to be a better way to get information about prospects – came to its founder, Joe Totah, almost a decade ago when he owned his own insurance agency, and has been on his mind ever since, until he hired the right team and brought it to reality about a year ago.
The website acts as a portal for professionals in the sector to get detailed information, which is sourced through intermediaries using county records from across the US, on residential and commercial properties. A report will include basic items, like the property address, but also contain details that are relevant to determining risk, such as the sale price of a property, whether it has a fireplace, when it was built, if it's in a flood zone, and how close it's located to a fire department, among a comprehensive list of other features.
"It gives them a first glance of what they're looking at about the prospect," said Totah, who's also the president of Strategic Agencies LLC. "It gives them information for the application, it gives them information to discuss with their clients, and Risk Lookup makes it much easier to start that discussion because they have a profile on that client."
Mortgage information is also available in a Risk Lookup report, so agents and brokers don't have to chase down clients to get those numbers, as is the outstanding loan balance, which is an important point to have handy for a conversation on life insurance.
Totah adds that everyone should verify the information they find on Risk Lookup because county records are not always accurate, though the website in turn also gives the user an opportunity to verify details in an application. For instance, if a client indicates that their property has a shingle roof, Risk Lookup shows street-view and satellite images from Google to confirm that fact.
Beyond information on a residence or business, Risk Lookup capitalizes on the social media boom by linking to the various accounts of potential clients in the report, from LinkedIn and Twitter to Facebook and Google+. This offers the insurance professional a chance to reach out to new customers in a more personal way.
"People are more likely to do business with those that they feel comfortable with, that they know, and social media is a good way to warm up to the prospects," explained Totah, adding that while many in the insurance space aren't reaching out to clients on social media, those who do use the channels are successful. "They're really standing out because very few agents are utilizing social media to get the word out."
A prospective client may not initially know much about an agency's team and its services, so opening those avenues up is a good way to communicate what your agency is all about.
"As you brand yourself on social media, and by doing so when you connect with somebody, you're personalizing yourself," said Totah.
Risk Lookup is described as a constant work in progress, and will be adding new data and information about each risk in the months to come.
Related stories:
AgencyEquity adds A.M. Best ratings to carrier directory
Insurance Network Alliance targets pain points in agency/carrier relations