GOP releases Obamacare replacement bill | Insurance Business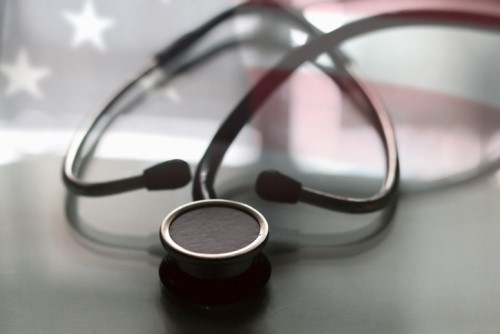 By Zachary Tracer and Anna Edney
Republicans unveiled their long-awaited legislation to repeal and replace the Affordable Care Act, taking them a step closer to fulfilling a vow they've been repeating since the health law's passage in 2010.
Called the American Health Care Act, House Republicans' proposal released Monday would unwind much of Obamacare over the next three years. To help people afford insurance, they are proposing a refundable, age-based tax credit. The legislation would also end a requirement to have coverage, and would eventually eliminate many taxes used to fund the 2010 law.
The proposal is the most comprehensive look yet at how the GOP will approach replacing the health law, also known as Obamacare, which brought coverage to an estimated 20 million people. Republicans blamed the law for rising insurance premiums and high patient out-of-pocket costs, and criticized its requirement that everyone have health insurance or pay a penalty.
Want the latest insurance industry news first? Sign up for our completely free newsletter service now.
A copy of the legislation, which is in two parts, is available
here
, and two House committees will start work on moving it forward on Wednesday. Key provisions include the following:
An advanceable, refundable tax credit to help buy insurance for individuals, that phases out for people making more than $75,000 ($150,000 for a couple filing jointly). The size of the credit grows with age and the number of people in a family. Immediately ends a requirement that individuals have insurance coverage and another rule that requires some businesses to offer coverage to their workers. Expands the allowable size of health-care savings accounts that can be coupled with high-deductible insurance plans, up to $6,550 for an individual or $13,100 for a family. Winds down Obamacare's expansion of Medicaid. Changes it to a per-capita system, where states are given a set amount for the number of people in categories including the disabled, elderly, childless adults and pregnant mothers. Requires "continuous" insurance coverage. Individuals who go uninsured face a 30 percent higher premium as a penalty. Gives states a $100 billion fund over a decade to help lower-income people afford insurance, and to help stabilize state insurance markets. The fund could be used to help lower patients' out of pocket costs or to promote access to preventive services.
The nonpartisan Congressional Budget Office hasn't yet evaluated the bill, so estimates of the impact on government spending and revenue and how many people will gain or lose insurance coverage are still forthcoming. Republicans plan to move ahead with the first steps of considering the bill in committee without such a budget score.
For Republicans and President Donald Trump, gutting the ACA became a campaign rallying cry. Trump told Congress on Feb. 28 that he will "replace Obamacare with reforms that expand choice, increase access, lower costs, and at the same time provide better health care.''
"The way to make health insurance available to everyone is to lower the cost of health insurance, and that is what we are going to do,'' the president said.
Copyright Bloomberg 2017