Iconic NY chain to shutter – sues insurers | Insurance Business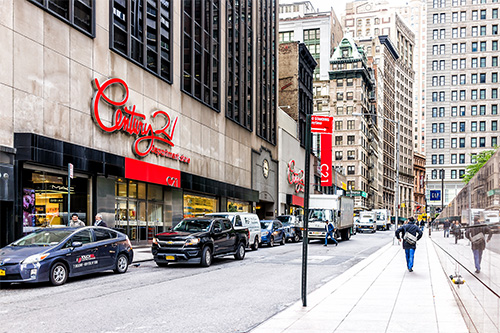 A popular New York discount fashion chain is the latest business suing its insurer for denied business interruption claims – but not before the store chain itself filed for bankruptcy.
Store chain Century 21 announced in a release that it would close down its 13 stores across New York, New Jersey, Pennsylvania, and Florida after nearly 60 years of business; the decision to close follows nonpayment from Century 21's insurers. According to the store chain, its insurers failed to pay about $175 million despite the "policies put in place to protect against losses stemming from business interruption, such as that experienced as a direct result of the COVID-19 pandemic."
"While insurance money helped us to rebuild after suffering the devastating impact of 9/11, we now have no viable alternative but to begin the closure of our beloved family business because our insurers, to whom we have paid significant premiums every year for protection against unforeseen circumstances like we are experiencing today, have turned their backs on us at this most critical time," said Century co-CEO Raymond Gindi in a statement.
Gindi added that had Century 21 received any portion of the insurance proceeds, the store would have been able to save thousands of jobs.
The New York Times reported that the chain has about 4,000 employees, and brought in some $750 million in sales last year.
Century 21 revealed in its release that it had voluntarily filed for relief under Chapter 11 of the US Bankruptcy Code in the United States Bankruptcy Court for the Southern District of New York. The company is also moving a lawsuit pending in New York State Court, filed against eleven of Century 21's insurance providers, to Bankruptcy Court.