Major health insurer hits three-year high as it puts Obamacare in the past | Insurance Business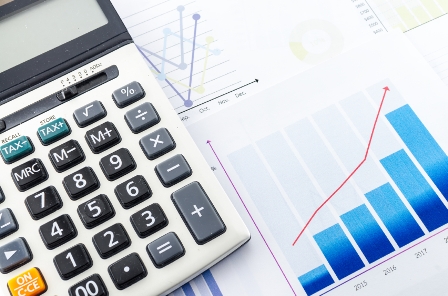 Zachary Tracer
UnitedHealth Group Inc. jumped the most in more than three years after raising its full-year profit forecast, signaling the health insurer is turning a corner after losses related to Obamacare markets weighed down results this year.
The stock rose as much as 6.4 percent after UnitedHealth said Tuesday on a conference call with investors that it could see "modestly stronger" earnings-per-share growth next year. The company will discuss its 2017 profit forecast at a Nov. 29 investor event. For now, President Dave Wichmann said the company is "comfortable" with analysts' 2017 earnings estimates. They anticipate $9.10 a share, the average of predictions compiled by Bloomberg.
For 2016, the insurer boosted its profit forecast to about $8 a share, excluding some items, from $7.80 to $7.95. Third-quarter adjusted earnings were $2.17 a share, beating the $2.08 average of analysts' estimates, as both the health insurance and consulting businesses recorded strong results.
The shares were up 5.4 percent to $141.3 at 10 a.m. in New York. UnitedHealth is the first major U.S. health insurer to post third-quarter results, and investors will use the results as a barometer for the rest of the industry. The stock had gained 14 percent this year as of Monday's close, the best performance of the six biggest U.S. health insurers.
The results were also helped by growth at UnitedHealth's Optum technology and consulting business. Optum has accounted for an increasing slice of UnitedHealth's profit. Optum, whose businesses range from data analysis to running clinics, expanded with the purchase of pharmacy-benefits manager Catamaran Corp. in July 2015.
For next year, the company will stop selling Obamacare plans in nearly all of the 34 states where it sold them for 2016, after saying it would take $850 million in losses on the policies this year.
Other details from third-quarter earnings:
Net income rose 23 percent to $1.97 billion, or $2.03 a share, on revenue of $46.3 billion. Operating profit from Optum rose 28 percent to $1.47 billion, while profit at the health-insurance unit increased 13 percent to $2.11 billion. UnitedHealth spent 80.3 cents of every premium dollar on health care, compared with a so-called medical loss ratio of 80.9 cents per dollar a year earlier. Medical membership rose slightly to 48.1 million people on Sept. 30, from about 48 million three months earlier.
Copyright Bloomberg 2016
Related stories:
Analysts note structural faults of Obamacare exchanges
Obama slams Congress for failing to fix "real problems" with ACA