Managing stress "not a solo gig in this industry" | Insurance Business America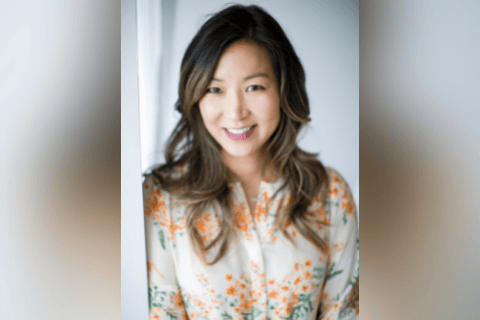 We hear it all the time: these are unprecedented times. And while the phrase may be overused, that doesn't make it any less true. In a post-COVID business environment resilience is more critical than ever, and forging connections with others, even - or especially - if you're working remotely is a key component of navigating this unusual time.
"Being able to lean on those we work with not only keeps team members engaged and productive, but it also mitigates the operational challenges and stress - it's not a solo gig in this industry," said Sarah Lin (pictured), president, casualty SF at RT Specialty. "If you isolate yourself, it's impossible to roll with the punches. You need the help of others."
On the heels of connection is communication, said Lin, moderator of the Choosing Resilience panel in the upcoming Women in Insurance California event. For example, a practical way to manage stress is by getting ahead of any potential issues or problems. If there's a conference to plan or meetings to prepare for, work ahead and communicate with those who can assist in the process, she suggests. There are new and different stressors in the working world now, and understanding those changes is important in achieving overall balance, especially for women who may be working at home while also managing personal lives that can include balancing the care of children or other family members.
The pace of change over the last two years is "a constant reminder of managing only the things that are in our control - that's key to finding that balance," said Lin, adding it's critical to find ways to adapt and be nimble. Lin gives her team flexibility and the ability to make their own change by endorsing them, especially in remote work situations, to take the reins of their own day. Many people are still working with what they think are fixed boundaries, "but we've learned over the last two years we can still work and find success in different versions of what we thought to be fixed."
Trying new things can be as simple as a schedule change, which for Lin meant adapting her schedule to suit her. She works her best in the early hours, and finishing her day earlier allows her to be more available when her kids come home versus when she was in the office and had a more fixed schedule.
"We have the ability to be our own creators and leaders within ourselves to manage the process," she said.
Lin started her career in public accounting, but wanted to get into an industry that was more merit-based and she was drawn to sales. This is the best business to get rewarded for the effort you put in, she said, calling it "the truest meritocracy, period."
Lin is participating in an industry event geared towards women in insurance because, to put it simply, "there needs to be more of us to provide a differentiated view and grow the industry," she stated.
"There is such great opportunity for women to have a seat at the table with our ability to communicate information or find different solutions," Lin said. "It's possible to have it all, especially in these trying times where we've learned we can do it all — albeit in different ways — and still get to the finish line."
To hear more from Sarah and other insightful speakers, join the conversation — and make some new connections — at the upcoming Women In Insurance California event.