More than half of customers have 2 or fewer Obamacare choices: Study | Insurance Business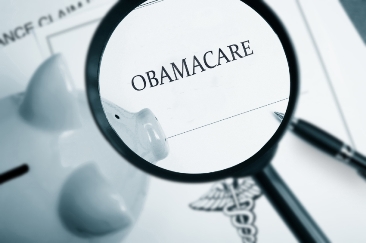 by Zachary Tracer
Increasingly, U.S. consumers may have fewer insurance options under Obamacare.
The latest evidence comes in a study from consulting firm Avalere Health, which examined areas, known as rating regions, that insurers use to set premiums and decide where to offer plans to individuals under the Affordable Care Act.
According to Avalere, 36 percent of the approximately 500 rating regions in the U.S. may have just one health insurer when the 2017 signup season starts on Nov. 1. Another 19 percent could have just two carriers. There was far more competition this year, with about two-thirds of rating areas having three or more health insurers vying for customers' business, according to Avalere.
Dwindling competition could curtail one of the key promises of the 2010 Affordable Care Act. The health law set up markets, known as exchanges, where private insurers compete for individual consumers. The program gives low-income individuals subsidies to help them afford the health plans.
Big health insurers have been retreating from the exchanges, though, citing mounting losses. UnitedHealth Group Inc., Aetna Inc. and Humana Inc. are all scaling back their participation in Obamacare for next year.
Shifting Markets
The Avalere analysis doesn't account for every shift in the rapidly evolving Obamacare markets. For example, it doesn't account for counties that Humana is leaving because the insurer hasn't listed them. It also doesn't include new entrants.
Cigna Corp., for instance, has filed to sell health plans in the Raleigh-Durham area of North Carolina for next year. That would give consumers in the area two health-plan options, after UnitedHealth and Aetna exit the state. Cigna's expansion isn't included in the Avalere analysis.
"Carrier participation decisions always evolve right up until open enrollment," said Elizabeth Carpenter, a senior vice president at the consulting firm. "Lower-than-expected enrollment in the exchange market and concerns related to both stability and the risk-mitigation programs have led carriers to reconsider their participation."
The U.S. called the Avalere report "premature and incomplete." Marjorie Connolly, a spokeswoman for the Department of Health and Human Services, said the government is confident that most shoppers on the Affordable Care Act's exchanges will have multiple choices for next year.
Cynthia Cox, associate director of the Program for the Study of Health Reform and Private Insurance at the Kaiser Family Foundation, also has attempted to track the shifting landscape. She's estimated that about a quarter of U.S. counties are at risk of having a single carrier for next year.
Neither counties nor rating regions reflect the number of individuals who could be affected. North Carolina, for instance, has 100 counties, many of them rural. The state's total population is about 10 million. New York City, with 8.6 million people, is made up of five counties.
Copyright 2016 Bloomberg