Obamacare faces popularity peak just as law faces repeal | Insurance Business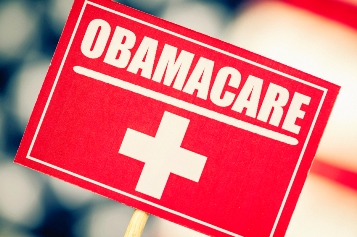 Obamacare is enjoying its highest popularity levels since shortly after the health insurance law was passed in 2010.
With President Donald Trump and Republicans working to repeal and replace the Affordable Care Act, more Americans are viewing Obamacare favorably as they worry that they or a family member may lose health coverage. Among people polled this month by the Kaiser Family Foundation, 48 percent held a favorable view of the law, compared to 42 percent with an unfavorable opinion.
"Obamacare is the status quo," Drew Altman, chief executive officer of the Kaiser Family Foundation, said by telephone. "As is always the case, people are nervous about changes to the status quo. Until Republicans put something on the table that people like or don't like, that anxiety will only build and make it ever more difficult for Republicans to move forward with repeal and replace."
The fear of losing Obamacare is manifesting at town hall meetings across the country where Republicans have faced angry voters. Gala Fernandez attended one Wednesday night held by Republican Representative Leonard Lance at Raritan Valley Community College in Branchburg, New Jersey. She said she couldn't afford the $1,600 month she would have to pay for coverage without Obamacare, which costs her about $340 a month instead. The law offers subsidies to help people afford insurance.
'Life or Death'
"I think people don't understand that the ACA gives benefits to so many," said Fernandez, who purchased insurance through the Obamacare marketplace after she lost her job in July. "It's a matter of life or death for some."
The Kaiser survey found that 48 percent of those polled are concerned they or a loved one will lose their health insurance if Obamacare is dismantled. Fifty-one percent said they weren't worried.
The last time the popularity of Obamacare was this high was in July 2010, just months after the law was passed by Congress, when 50 percent of people polled by Kaiser had a favorable view. In December, before Trump took office, 43 percent of those polled by Kaiser had a favorable opinion of the ACA.
Want the latest insurance industry news first? Sign up for our completely free newsletter service now.
The Pew Research Center found an even higher approval rating for Obamacare in another survey conducted this month, reporting that 54 percent approve of the law. At the program's lowest popularity in November 2013, 33 percent of those surveyed by Kaiser held a favorable view of the law.
Independents are driving the shift in Obamacare's popularity, according to Kaiser. For the first time since 2010, a larger share of independents, 50 percent, view Obamacare favorably, while 39 percent hold an unfavorable opinion of the law. About 51 percent of independents Kaiser polled were worried they'd lose health insurance, compared with 70 percent of Democrats and 17 percent of Republicans.
Kaiser, based in Menlo Park, California, surveyed a nationally representative random sample of 1,160 adults 18 and older by telephone between Feb. 13 and Feb. 19.
Repair the Law
At Congressman Lance's New Jersey town hall, protesters chanted "Health care is a human right" and "My body, my choice" before he took the stage to address his constituents. Lance told the crowd he doesn't favor simply repealing Obamacare and instead wants to repair it, a stance that earned him applause from those in attendance.
The Republican leadership has backed a plan to repeal many parts of Obamacare while replacing others, such as income-based subsidies to help Americans afford insurance. Those would be replaced by tax credits based on a person's age. The leaders haven't yet produced the legislation being called "repeal plus," though they've revealed a broad outline. More conservative GOP members of Congress have said they won't support such replacement measures as part of a repeal; they simply want to repeal the law as soon as possible.
Kathy Smart, a self-employed Democrat who attended a town hall Thursday night in Oaklyn, New Jersey, held by Democratic Representative Donald Norcross, said she uses Obamacare for herself and her 30-year-old son, who has a disability. She declined to elaborate on whether their coverage is through the ACA marketplace or the Medicaid expansion but said previous coverage for her son, starting when he was diagnosed at five years old, cost $500 a month.
"We had a little taste of fairness with the ACA," Smart said. "It felt like I was kicked in the stomach when Trump won because I knew what that meant" about repeal.
Copyright Bloomberg 2017
Related stories:
State hints at chaos if Obamacare is left in limbo
Trump team looks for Obamacare fixes while seeking its repeal