PartnerRe reveals Q3 performance | Insurance Business America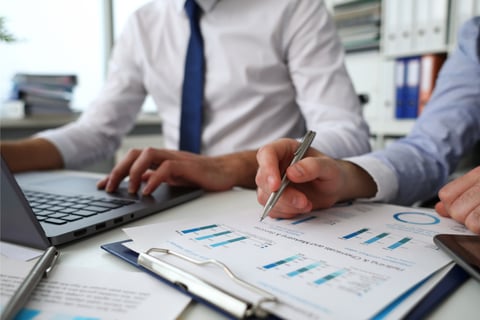 Result season continues with the release of PartnerRe's interim financials for the third quarter of 2022.
In the quarter ended September 30, the reinsurer suffered a net loss attributable to common shareholders worth $387 million. Last year, the same three-month span yielded $70 million in income. Similarly, the first nine months saw a dive from 2021's $317 million income to a $1.5 billion net loss attributable to common shareholders this time around.
In terms of operating results, PartnerRe posted a $62 million operating loss in Q3. The corresponding figure from a year ago was $54 million in operating income. The result was attributed to large catastrophic losses. PartnerRe's non-life business (property & casualty and specialty) reported an underwriting loss of $100 million in Q3.
For 9M, the company enjoyed $439 million in operating income – an improvement from 2021's $246 million, thanks to better underwriting results in both property & casualty and life & health. For non-life, the underwriting profit in the period amounted to $381 million, while life & health contributed $92 million.
"Our thoughts are with those impacted by the quarter's catastrophic activity," stated PartnerRe president and chief executive Jacques Bonneau. "Hurricane Ian was a significant industry event, and the strength and resilience of our balance sheet allows us to remain a trusted business partner to our clients in times of need.
"Despite such a significant industry event, our continuous focus on portfolio optimization enabled us to deliver strong operating income of $439 million for the first nine months of the year, with an annualized operating return on equity that has nearly doubled to 9.1%."
The CEO added: "As we head into renewal season, our capital base remains strong, reinforced by the scale and capital strength of the Covéa group, and we are positioned to further increase the value that we provide to our clients, distribution partners, capital partners, and other stakeholders."
PartnerRe came under Covéa ownership in July.