Progressive hit with potential class action | Insurance Business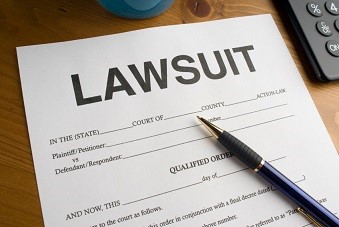 Progressive Insurance
is facing a proposed class-action lawsuit accusing it of sharing clients' personal information.
The lawsuit accused Progressive Classic Insurance Co., a progressive subsidiary, and debt-collection agency Kohn Law Firm, of sharing people's driver's license numbers in court documents, a violation of the Driver's Privacy Protection Act. The lead plaintiff, Jeffrey George, accused the companies of putting his unredacted driver's license number on court documents filed with the Eu Claire County, Wisc., Circuit Court in 2014.
Celebrate excellence in insurance. Nominate a worthy colleague for the Insurance Business Awards!
"The disclosure of plaintiff's unredacted driver's license number amounts to an ongoing, unabated public nuisance under Wisconsin law, as it constitutes unreasonable behavior and actions that interfere substantially with plaintiff's use of the public roadways," the lawsuit said.
The trouble began when George was involved in a car accident with a Progressive customer. Progressive Classic initiated legal action against him and won a judgment. Kohn Law Firm, acting on behalf of Progressive Classic, notified the Wisconsin Department of Motor Vehicles of the unpaid judgment using forms that contained George's driver's license number.
The lawsuit is intended to represent a class whose driver's license numbers the companies shared in court filings over the last four years.
The lawsuit argued that the company "poses a public threat by placing at risk, through publication of private information, the safety and security of those with whom it does not have contractual relations."
Related stories:
San Antonio insurance agent headed to prison for stolen-identity scam
How insurers are helping to combat phishing scams