Property insurance crisis - Burns & Wilcox committed to CAT-stricken Florida | Insurance Business America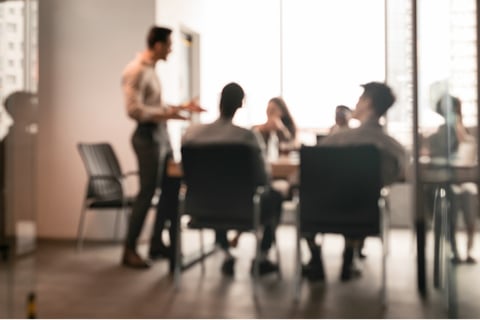 American International Group (AIG) told its distribution partners in March that it is discontinuing its personal lines property non-admitted programs, written on excess and surplus (E&S) paper by its subsidiary Lexington Insurance Company.
Boston-based Lexington Insurance kicked off the divestment soon after by announcing its exit from the Florida homeowners' insurance market, leaving approximately 8,000 complex risk and high-net-worth homeowners in the Sunshine State looking for coverage.
"Lexington's decision to discontinue their program is another reminder of the hard market conditions we're facing today. Their portfolio is heavy in Florida, so it will create reduction in overall capacity there," said Bill Gatewood, corporate senior vice president, national personal insurance practice leader, Burns & Wilcox.
A slew of insurers have dramatically reduced their capacity or fully exited the Florida property insurance market in recent years. Florida insurers have been slammed by cat losses and roof claims (primarily from hurricanes), as well as soaring litigation costs.
According to the National Association of Insurance Commissioners (NAIC), Florida accounts for 76% of litigation in the United States, despite only having 8% of claims. In particular, plaintiff attorneys have targeted loopholes in the legislature around sinkholes and assignment of benefits, helping homeowners to bring first-party claims.
Read next: Triple-I issues warning over upcoming hurricane season
Left to either fight or settle a huge surge in lawsuits, Florida property insurers have seen their litigation costs skyrocket. This has led to what many are calling a "property insurance crisis," where insurers are either non-renewing policies or some have stopped writing new homeowner policies in the state altogether.
At the end of April, there were more than 875,000 policies in force with the state-backed insurer of last resort, Citizens Property Insurance Corp. However, Citizens only insures properties up to $700,000 in much of the Sunshine State, leaving high-net-worth homeowners – many of whom used Lexington – in a hard bind.
In May, AM Best released a commentary entitled 'Troubled Florida Property Market Participants Under Immense Pressure,' which explained how insurers' ability to purchase reinsurance protection in Florida is shrinking. As a result, property insurers have had to refine their risk accumulations and target non-renewals to minimize their reinsurance needs – leaving some residents under- or uninsured.
To address these challenges, the Florida legislature recently gathered for a special session on property insurance, and two bills were passed into law. The first (CS/SB 2-D) created a $2 billion reinsurance fund to help insurers with their risk portfolios, and the second (SB 4-D) focused on building safety, with an entire section about the roofing system. The legislature also closed the problematic loopholes around sinkholes and assignment of benefits.
Read more: Florida property prognosis "better" but challenges remain
While many insurers have changed their risk appetite in the state, Gatewood said Burns & Wilcox "will continue to offer the same creative market solutions and underwriting expertise that have always been on the table" in Florida and in other cat-stricken, challenging property insurance states.
"Our London Market meetings recently ended on positive notes, where we maintained high levels of aggregate and even obtained additional capacity in hard-to-place areas such as Florida," he emphasized. "In addition to the London markets, we had extended capacity from domestic partners, and even backing from our sister company Atain, which is an AM Best A-Rated company.
"Our carriers have the highest level of confidence in our program management, and internally, the practice group has developed procedures with regular checkpoints to guarantee that the programs remain profitable. This may not be the same story or message that you're hearing from other brokers losing access to Lexington as a program. We will be happy to help our partner agents with their Lexington clients as well as other new business opportunities."