The Hilb Group picks up MA-based employee benefits firm | Insurance Business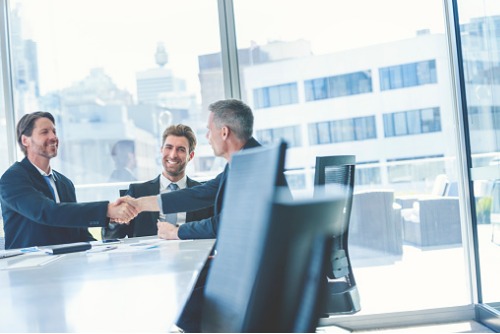 The Hilb Group (THG) has acquired BAR Insurance Brokerage in Needham, MA.
BAR Insurance Brokerage is an employee benefits firm that provides a suite of group benefits products and services. As part of the acquisition, BAR will join THG's New England operations. BAR president Rick Raisman will also join THG's team, helping the insurance brokerage grow its benefits division in the region.
"Our customers are our top priority," said Raisman in a statement. "By joining THG, they will receive the same degree of customer service that they have come to expect, plus the additional capabilities and expertise available through THG."
"The experience and market relationships that Rick and his company bring to THG will continue to fuel the growth of our existing benefits division in the New England region," commented THG CEO Ricky Spiro. "We are thrilled to welcome BAR to our expanding team."
At present, THG has 58 offices across 17 states. The brokerage firm, founded in 2009, "seeks to grow through targeted acquisitions in the middle market insurance brokerage space," a release said.
This is THG's second acquisition for 2018 – in May, the company bought Bentson Insurance Group in New York.
Last year, THG was on an acquisition streak, purchasing 13 companies.
Related stories:
The Hilb Group continues acquisition streak
The Hilb Group expands its presence in Massachusetts with acquisition