This week's top insurance jobs – February 03, 2020 | Insurance Business America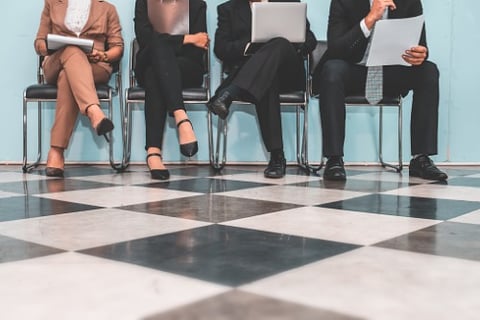 Each week, Insurance Business America shares top job opportunities from across America. Click here for a full round-up of the latest insurance jobs available in the US.
For this week:
Director of Flood Insurance Servicing, National General Insurance
National General Insurance has an opening in Fort Worth, TX for a director. The director of flood insurance servicing will oversee the operations of the flood insurance servicing team by managing its workflow and performance. The candidate is also expected to actively coach and mentor employees to prepare them for wider roles and foster professional growth. Applicants must have at least 10 years' worth of relevant experience, and should be prepared to travel as part of the job. More details here.
Insurance Actuary, Connecticut Department of Insurance
The Department of Insurance of the state of Connecticut is hiring an insurance actuary for its actuarial division. The actuary will support the major P&C functions of the actuarial division in financial analysis, field exams, NAIC committees, and other product management support. Actuaries will also review the annual actuarial opinions and actuarial reports, ORSA, capital modeling, and so on. Applicants must have at least 10 years of experience serving as an actuary with an insurance company or another insurance regulator. More details here.
Group Insurance Division Manager, State of Illinois
The Illinois Department of Central Management Services, Bureau of Benefits is hiring a manager for its group insurance division. The candidate will oversee statewide group insurance programs such as the State Employees Group Insurance Program (SEGIP), Teachers' Retirement Insurance Program (TRIP), College Insurance Program (CIP) and the Local Government Health Plan (LGHP). Applicants must have prior experience administering group health insurance plans, and must have working knowledge of the Affordable Care Act. More details here.
Construction Underwriting Specialist (National Insurance), Liberty Mutual
Liberty Mutual is building out its construction team by opening up slots for underwriting specialists. The successful candidate is expected to develop and maintain business relationships with agents and brokers in order to attract and retain business in their assigned territory. The specialist will also help in determining acceptable coverage grants for customers and even recommend program structures as necessary. Applicants must ideally have commercial lines underwriting experience; insurance-specific designations (i.e. CPCU, CRIS) are highly desired. More details here.
Director of Product Analysis (Specialty), Liberty Mutual – GRS National Insurance
Liberty Mutual is also hiring for a position within its Global Risk Solutions - National Insurance team. The team is dedicated to helping underwriters across national insurance by providing the right tools and guidance. The director will be responsible for taking the lead on initiatives supporting the company's construction and energy verticals. Liberty Mutual noted that while the job itself will be based in Boston, MA, applicants wishing to apply in another location are free to do so. More details here.