This week's top insurance jobs – February 10, 2020 | Insurance Business America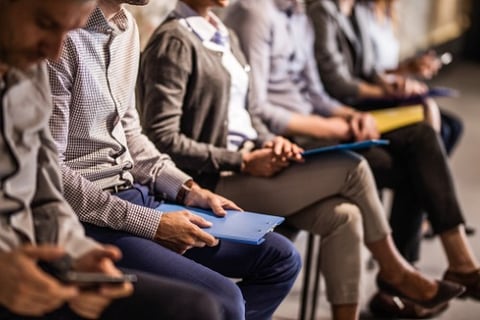 Each week, Insurance Business America shares top job opportunities from across America. Click here for a full round-up of the latest insurance jobs available in the US.
For this week:
Underwriting Specialist (Healthcare Practices), Liberty Mutual Insurance
Liberty Mutual Insurance is looking to complete its healthcare practice team within its national insurance specialty division. The specialist will help write workers' compensation, auto, general liability, and mid-sized property for all program structures. The underwriting specialist will also be called on to coach other underwriters in both technical and professional skills. At least eight years of commercial lines underwriting experience is preferred. More details here.
Actuarial Manager (National Insurance Reserving), Liberty Mutual Insurance
Liberty Mutual also has an opening on its national insurance reserving team within GRS Actuarial. The actuarial manager will utilize their expertise to offer insights on national insurance exposures to short tail losses. The manager will lead a team of four, and will interact with other members of the national insurance team. Applicants must have the FCAS designation. More details here.
Insurance Actuary, Connecticut Department of Insurance
The Department of Insurance of the state of Connecticut is hiring an insurance actuary for its actuarial division. The actuary will support the major P&C functions of the actuarial division in financial analysis, field exams, NAIC committees, and other product management support. Actuaries will also review annual actuarial opinions and actuarial reports, ORSA, capital modeling, and so on. Applicants must have at least 10 years of experience serving as an actuary with an insurance company or another insurance regulator. More details here.
Insurance Company Examiner, State of New Hampshire
The state of New Hampshire has openings in its insurance department for insurance company examiners, I and II. The examiner I will perform analysis of the financial solvency of non-complex domestic and foreign insurance companies operating in the state; examiner II will also be in charge of insurance company analysis but on a senior level. Applicants for the examiner I position need at least four years of experience in accounting, auditing, business administration, insurance management and/or regulation. Those applying for examiner II need six years of related experience. More details here.
Group Insurance Division Manager, State of Illinois
The Illinois Department of Central Management Services, Bureau of Benefits is hiring a manager for its group insurance division. The candidate will oversee statewide group insurance programs such as the State Employees Group Insurance Program (SEGIP), Teachers' Retirement Insurance Program (TRIP), College Insurance Program (CIP) and the Local Government Health Plan (LGHP). Applicants must have prior experience administering group health insurance plans, and must have working knowledge of the Affordable Care Act. More details here.