This week's top insurance jobs – January 13, 2020 | Insurance Business America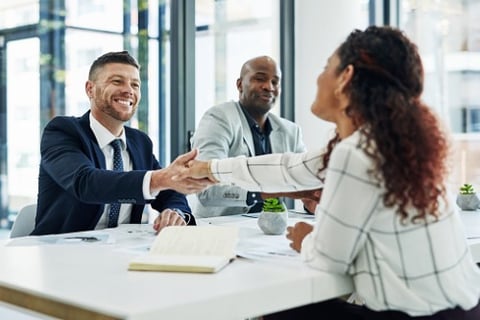 Each week, Insurance Business America shares top job opportunities from across America. Click here for a full round-up of the latest insurance jobs available in the US.
For this week:
Director of Inland Marine Underwriting, Liberty Mutual Insurance
Liberty Mutual has several job openings, such as this role – which involves analyzing exposures, loss history, requested coverages of an assigned territory, then using that information to select business and determine appropriate terms and conditions. Directors will independently produce and manage their own book of business and manage producer/customer relationships. Candidates must have a minimum of eight years of builders' risk/inland marine underwriting, or related experience. More details here.
Underwriting Consultant (National Insurance Property), Liberty Mutual
Another opening being offered by Liberty Mutual involves assessing a company's exposures, hazards, financial ratios, commercial property insurance coverage, loss history, pricing targets, and desired program structure. The consultant can then recommend whether to proceed with an account, and under which terms and conditions. Some advanced-level knowledge of insurance products, insurance finance concepts, risk selection, and underwriting is a must. At least eight years of commercial lines underwriting experience is preferred. More details here.
Director of Product Analysis (National Insurance), Liberty Mutual
Liberty Mutual is also hiring for a director position. The successful candidate will be involved in the design and implementation of the company's commercial property and ancillary lines. The director will also lend a hand in identifying product line opportunities for improvement, and may even be involved in distribution channel production and profit planning. Applicants must have at least seven years of commercial property product or underwriting work experience. More details here.
Assistant Insurance Underwriter, Burns & Wilcox
Burns & Wilcox has an opening for an assistant insurance underwriter in Texas. The professional will support underwriters and agents in accessing the company's wide range of products and services, as well as handling endorsement requests and referrals to the underwriter as necessary. While not entirely necessary, some two years of P&C underwriting support experience is preferred. More details here.
Insurance Specialist, FEMA
The Federal Emergency Management Agency (FEMA) has nationwide openings for insurance specialist roles. The specialist inspects damaged property, then documents their findings to determine the value of the property for insurance payouts. The specialist is expected to coordinate with FEMA staff, as well as local, state, tribal, of territorial governments. At least five years of in-field experience is required. More details here.