This week's top insurance jobs – March 09, 2020 | Insurance Business America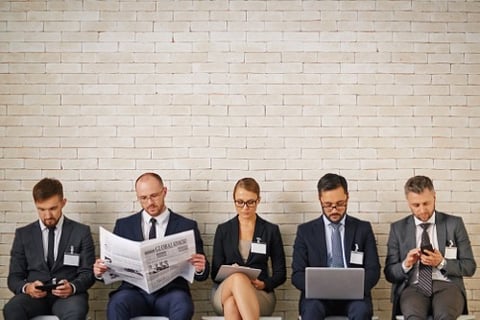 Each week, Insurance Business America shares top job opportunities from across America. Click here for a full round-up of the latest insurance jobs available in the US.
For this week:
Insurance Company Examiner, State of New Hampshire
The financial regulation division of New Hampshire's Insurance Department has openings for both an insurance company examiner I and II. The insurance company examiner I will perform financial examinations of insurance companies or other regulated entities engaged in business under state certificates of authority or licenses. Meanwhile, the insurance company examiner II will serve as lead examiner, performing complex and senior-level procedures in the examinations of insurers. Four years of related experience is required of candidates for the examiner I post, while applicants for the examiner II position need at least six years of experience. More details here.
Director of the Department of Insurance and Financial Institutions, State of Arizona
The state of Arizona is hiring a leader for its newly created Arizona Department of Insurance and Financial Institutions (ADIFI). The ADIFI is a result of the recent consolidation of the Arizona Department of Insurance and the Arizona Department of Financial Institutions, and the state government hopes the director can help oversee the smoothening of this transition. Candidates should have at least six years of public/private sector leadership experience in the financial/insurance fields. More details here.
Underwriter (Commercial Lines), Island Insurance Company
Island Insurance Company in Honolulu, HI has an opening for an underwriter, who will evaluate and price commercial P&C business. Applicants must have at least a year of commercial lines P&C underwriting technical experience, and some previous sales experience is a plus. Candidates must also be willing to undergo continued education in insurance as part of the job. More details here.
Underwriting Training Specialist, Liberty Mutual Insurance
Liberty Mutual Insurance has an opening for an underwriting training specialist, who will support the training and development strategy of the company's national insurance underwriting organization. Professionals with strong project management and leadership skills are encouraged to apply. Applicants with either the CPCU or ITP (Insurance Training Professional) are preferred. More details here.
Insurance Actuary, Connecticut Department of Insurance
The Department of Insurance of the state of Connecticut is hiring an insurance actuary for its actuarial division. The actuary will support the major P&C functions of the actuarial division in financial analysis, field exams, NAIC committees, and other product management support. Actuaries will also review annual actuarial opinions and actuarial reports, ORSA, capital modeling, and so on. Applicants must have at least 10 years of experience serving as an actuary with an insurance company or another insurance regulator. More details here.