This week's top insurance jobs – October 07, 2019 | Insurance Business America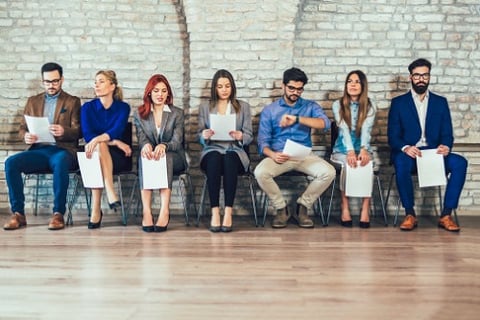 Each week, Insurance Business America shares top job opportunities from across America. Click here for a full round-up of the latest insurance jobs available in the US.
For this week:
Regional Claims Director (Commercial P&C), Alliant Insurance Services
Alliant has an opening for a regional claims director, who is in charge of designing and managing a comprehensive P&C claims management practice. The director will also help generate claims advocacy solutions to a wide range of customers, and will help establish relationships with claims organizations both locally and regionally. Candidates must have more than 12 years of industry experience, having worked for either a brokerage or carrier. More details here.
Senior Commercial Insurance Underwriter, Allstate
Allstate is looking to hire a senior underwriter for its commercial insurance team in Chandler, AZ. It is the senior underwriter's duty to build and maintain agency relationships, while underwriting complex accounts. Applicants must have at least 10 years of commercial insurance underwriting experience, and should be capable of performing financial/business/hazard/premium analyses. More details here.
Insurance Specialist, Texas Department of Insurance
The Texas Department of Insurance (TDI) is hiring an insurance specialist to help handle technical insurance work, data entry, and information assistance for customers – specifically regarding windstorm inspections. The specialist will enter, process, issue, and determine revocation of windstorm certificates, and will respond to inquiries from engineers and builders on windstorm inspection rules and procedures. Some six months of experience in a relative field is required of applicants. More details here.
Internal Sales Consultant (Life), AIG
AIG in Houston, TX is looking for an internal sales consultant, who is in charge of enhancing the life brokerage distribution channel's competitiveness. The consultant accomplishes this by effectively communicating product knowledge, illustration support, and resolution of agent problems. The consultant will also serve as a direct liaison to the Home Office. Some prior call or sales experience is a plus. More details here.
Managing Director of Insurance Run-Off, Lockton
If you are based in New York, then this job might interest you. Lockton needs a managing director who can originate run-off transactions from insurers and reinsurers. The candidate must have experience in executing loss portfolio transfers and/or adverse development covers. Candidates are also expected to develop relationships with both insurers and reinsurers; applicants that already have a file of target clients will be prioritized. More details here.